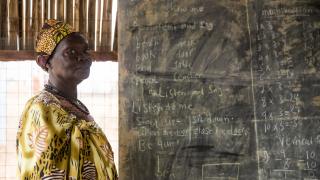 UN Secretary-General António Guterres took office in Janu­ary 2017 following unprecedented public and member-state pressure for female, feminist leadership of the United Nations. Throughout his first year, this pressure has per­sisted – largely from women's civil society groups and feminist activists. One of these groups is the Feminist UN Campaign, which brings together leading feminist thinkers from civil society, philanthropy, academia and former UN staff around a shared agenda for women's rights and gender equality at the UN.
Last autumn, prior to Guterres's appointment, the International Center for Research on Women (ICRW) pub­lished a report on behalf of the Feminist UN Campaign, direct­ing recommendations to various levels of the UN system where progress on gender equality has been slow or non-existent, including financing for gender equality and parity in leadership and staffing. Once Guterres had been selected, we adapted our recommendations into a proposed agenda for his first 100 days in office, which would send a strong signal of his commitment to improving women's rights and gender equality throughout the UN system (see the box on page 14).
Since then, the Feminist UN Campaign has closely moni­tored his progress against this agenda, and on his 100th day in office, released a report card assessing his advancements dur­ing this period. The Campaign found that, while transformative change had not been realised in this narrow window of time, the Secretary-General had made several public commitments on issues from gender parity to tackling gender-based violence, and was beginning to establish a solid foundation on which to build progress. We gave him an 'A-' overall.
As the end of Secretary-General Guterres's first year approaches, the Feminist UN Campaign is preparing to publish its second report card. To ensure a comprehensive assessment of the Secretary-General's progress to date, the Campaign has issued a survey to capture feedback from feminist voices around the world, and ICRW researchers will be conducting a qualita­tive analysis of interviews with experts on advancing women's rights and gender mainstreaming inside and outside of the UN system. The content of the Secretary-General's reports and speeches will also be analysed, along with any new initiatives and commitments he has launched since his term began.
Our efforts reflect civil society's call for feminist leader­ship, increased accountability and transparency at the UN. While commitments to gender equality are frequently made, they are often not matched by effective action. For instance, gender equality remains largely underfunded across UN pro­grammes, member states' official development assistance and national budgets.
To ensure high marks, Secretary-General Guterres must call on member states and UN stakeholders to hold themselves accountable and advance gender equality and women's rights under their own purview. He must model feminist leader­ship in support of equality and justice not only within the UN, but worldwide. And as advocates, researchers, analysts and movement-builders, we must be ready to laud progress when it is made, and to encourage action where it is absent. Working together, we believe we can achieve a more feminist United Nations and world.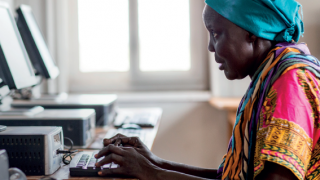 A feminist agenda for the UN Secretary-General's first 100 days
Feminist UN Campaign recommendations published by the International Center for Research on Women
Implement a feminist leadership agenda for the UN. Secretary-General Guterres should set out an ambitious 100-day agenda, leading to a full-fledged women's rights agenda for the duration of his term, including commitments to report on progress and to work with feminist civil society to hone and implement it.
Ensure feminist implementation and accountability for the Sustainable Development Goals (SDGs). The SDGs represent the single best opportunity to achieve gender equality, include a focus on gender and advance women's rights across the UN's efforts. The Secretary-General should ensure the Goals have a strong accountability framework, with a focus on gender in all SDGs and with a clear mandate for oversight by the UN Commission on the Status of Women (CSW). He should also ensure that they align with other UN commitments, such as the Beijing Platform for Action.
Finance for gender equality. The Secretary-General should seek to ensure there are sufficient funds committed to gender equality across the UN, including full funding for UN Women, as well as for gender integration throughout the system. He should convene an annual High Level Panel on Financing Gender Equality to assess financing for women's rights and gender equality within the UN, and publish funding sources to enhance transparency across all agencies.
Utilize feminist leadership. The Secretary-General should increase the number of women and feminists in UN leadership, and protect women's rights across the system. He should achieve gender parity in his appointments, call for nominations for strong female candidates to head critical agencies and establish and implement feminist policies across the system, including whistle-blower policies and a zero-tolerance policy for all forms of gender-based violence.
Enable a feminist transformation for CSW and UN Women. The Secretary-General should commit to ensure that the CSW and UN Women live up to their potential by serving as inclusive platforms for civil society participation, with a specific focus on the inclusion of southern, feminist voices.
Promote the freedom of information in the UN system. The Secretary-General should announce system-wide reforms to increase transparency and build public trust in the UN system. The UN System-Wide Action Plan on Gender Equality and the Empowerment of Women must be universally instituted across all UN agencies and bodies, including the Fifth Committee, and its data made publicly available on a central platform.
Photos: UN Women offers training sessions to internally displaced persons living at a 'protection of civilians' site in Juba run by the UN Mission in South Sudan, 2016 © UN Photo/JC McIlwaine