breadcrumb navigation:
Home

/

Support us

/

Membership
You are here: Membership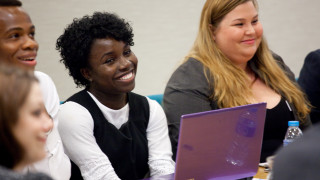 Become a member of UNA-UK
We have recently announced some exciting enhancements to UNA-UK membership - ensuring it is more accessible, more inclusive, and provides individuals with greater control and flexibilty. To read more about these changes please visit our Membership Enhancements Page. 
Become an individual member of UNA-UK and join the UK's leading peoples' movement in support of a strong, credible and effective United Nations at the centre of international affairs.
As a UNA-UK member, you can receive:
FREE subscription to our international affairs magazine
regular updates about our activities and campaigns
invitations to branch, regional and national events
Click here to join UNA-UK today.
If you don't live in the UK you are welcome to join UNA-UK and receive our e-communications but we will not be able to send you any material by post. Alternatively, you can find your country's own UN Association here.