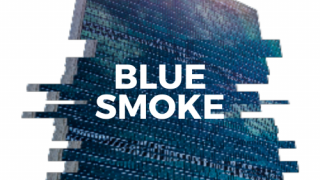 On Sunday 12 February, UNA-UK launched Blue Smoke, a newsletter and website shining a light on senior UN appointments and elections.
At present, it is hard to bring up a list of upcoming senior appointments to leadership positions at the UN. Blue Smoke brings together publicly available information to paint a picture of upcoming senior appointment processes. Published in partnership with Passblue and Strategy for Humanity, it is a vital resource for anyone interested in the timeline and dynamics of UN appointments and elections.
Click here to subscribe to Blue Smoke
Despite the UN's official mantra of meritocracy, accountability and fairness, jockeying by member states for their chosen candidates in pursuit of national status and influence is a widespread and a normalised practice. UN officials should be independent civil servants, not subject to political pressure from member states – a principle enshrined in Article 100(2) of the UN Charter. The current lack of public scrutiny over how the UN's top jobs are appointed does not mean the absence of political pressure, rather, that this pressure goes unchecked. 
For senior public facing roles within the Organisation, there is legitimate public interest in knowing how those people came to hold those posts; heighted transparency, scrutiny, and accountability of UN senior appointments is both justified and imperative. UNA-UK has long called for inclusive, transparent and merit-based UN appointment processes, including as one of founders of the 1 for 7 Billion campaign which was instrumental in transforming the Secretary-General selection process. This is essential not only for the credibility – and therefore effectiveness – of the mandate-holder and the UN, but to help find the world's most qualified leaders irrespective of nationality or background. Given the challenges humanity is facing, the UN cannot afford anything less.
Marissa Conway, CEO of UNA-UK, said:
UNA-UK is delighted to launch Blue Smoke. This timely initiative will be a resource to demystify selections and support robust, merit-based processes at the UN. 

At a time when the world is facing a series of escalating deadly, interconnected crises, we all need a legitimate and effective UN to tackle these challenges. Greater transparency and accountability will serve to strengthen the UN's mandate and support its mission.
The first newsletter focuses on who is in the running to replace World Food Programme Chief David Beasley, who's in the race for the top post at the International Organisation of Migration, and whether we can expect the 78th President of the General Assembly to be the 74th man to hold the post.
To read the newsletter in full and learn more about Blue Smoke go to: https://bluesmoke.blog/  
Read more from UNA-UK on merit-based appointments: