You are here: UNA-UK outreach: surviving nuclear zero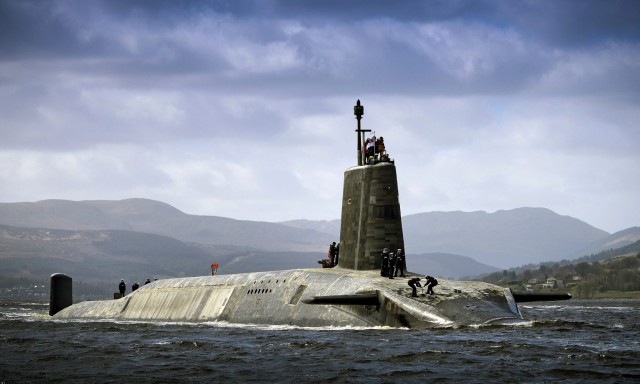 UNA-UK's Ben Donaldson and Richard Nelmes on an innovative approach to the disarmament challenge.
Stop. Suspend reality. Now imagine a UK without nuclear weapons. What would fill the perceived gap in the UK's national security strategies? What would diplomatic relations with allies and adversaries look like? Would British citizens be safer?

This was the hypothetical proposition that challenged participants of "Surviving Nuclear Zero" – an event held by UNA-UK and the British American Security Information Council (BASIC) at the International Maritime Organization in London on 29 May.
The event brought together experts and university students at a time when, arguably, prospects for disarmament could not be bleaker. Momentum for disarmament among the nuclear powers has all but disappeared; frustration is growing among the non-nuclear weapons states and the latest Nuclear Non-Proliferation Treaty Review Conference ended in May without a substantive outcome (see box below).
Dissatisfaction among non-nuclear weapons states with the slow pace of disarmament is reflected by the growing numbers endorsing the Humanitarian Pledge to prohibit and eliminate nuclear weapons. The Pledge, now signed by well over 100 countries, holds that any use of nuclear weapons in populated areas would be unacceptable because of the wide-ranging humanitarian consequences. If this support continues it is feasible that the Pledge could lead to a new treaty that prohibits nuclear weapons.
At the centre of Surviving Nuclear Zero was a thought experiment designed to stimulate similarly fresh approaches to this deadlocked debate. During the morning, two parallel, but separate, roundtables devised the rudiments of a new UK security strategy that was devoid of nuclear weapons.
One group was composed of experts representing a range of perspectives – nuclear and security specialists; arms control campaigners, former diplomats and academics. The other was made up of university students from UNA-UK and BASIC's networks who had gone through a rigorous selection process. Discussions addressed defence concerns such as management of nuclear and other security threats, as well as the impact on the UK's relationship with NATO and our influence on the world stage.
After lunch, both groups presented their ideas to a live audience of over 100 students from across the country. The audience interrogated and voted on the proposed solutions, while contributing suggestions of their own. At the end of the event, all attendees were asked to reflect on the day's discussions and decide whether, overall, they believe a nuclear-weapons-free UK is viable. The majority voted yes.
Of course, this event did not solve the world's nuclear weapons problems but it did contribute in two ways. Firstly, it introduced our next generation of campaigners to those professionals at the forefront of the current debate, equipping them with the arguments they need to make their own progress. Secondly, it created the space to think beyond the current geopolitical situation. Shaking things up in this way encouraged participants – both youth and expert – to approach old problems from new angles.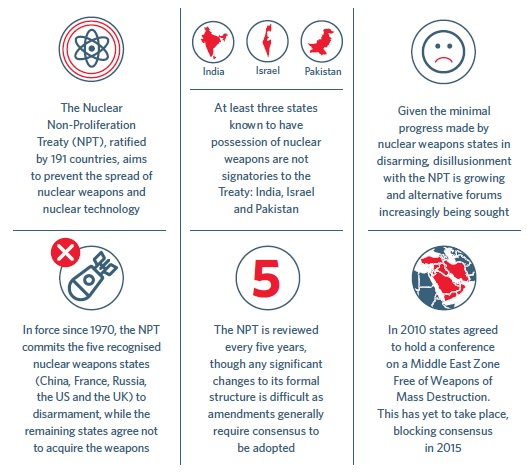 The venue for this event was generously provided by the International Maritime Organization, to whom we owe our thanks. 
Photo: HMS Vigilant, armed with Trident Missiles, returns to its base on the Clyde. © Flickr/Ministry of Defence