You are here: Orin Levine and Mariam Claeson on sustaining a legacy of lifesaving impact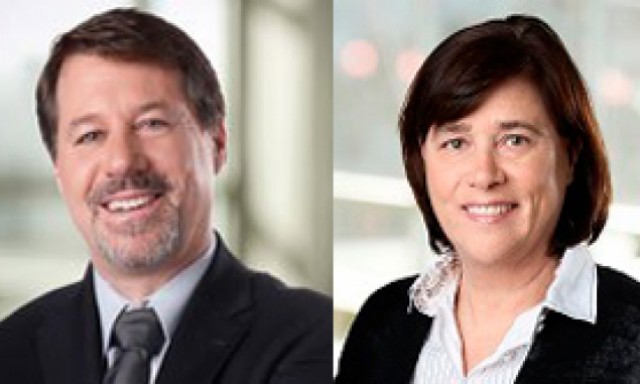 Twilight is descending on the Millennium Development Goals (MDGs), the ambitious UN framework that has helped propel global progress in health and poverty reduction for the last 15 years. Since 2000, four of the eight MDG targets have been reached, and millions more people now have access to health interventions, clean water and economic opportunity.
At the Bill & Melinda Gates Foundation, we applaud the remarkable improvements in child and maternal health. Maternal deaths have been cut nearly in half, and now, 17,000 fewer children die every day than was the case 25 years ago. These achievements are in no small part due to the generosity of the British Government and the effectiveness of the programmes run by the Department for International Development and others. 
The MDGs expire this year and it's time to set new goals to ensure continued progress. The 17 Sustainable Development Goals (SDGs) being negotiated by UN member states aspire to expand upon the MDGs, closing gaps on existing goals while adding new goals aimed at challenges like climate change and economic disparity. Most importantly, we have the opportunity to end preventable child deaths, enabling children to live longer, more productive lives.
In the midst of much excitement surrounding the new goals, there's value in reflecting on which aspects of the MDGs should be expanded or refined. Take, for instance, the fact that the MDGs aggregated country data at regional and sub-regional levels, based on UN geographical divisions. Aggregate figures often hide national variances; for many in remote areas, vaccines, reproductive, and other critical health services remain unavailable.
By contrast, the SDGs' call for "leaving no one behind" demands breaking down the data into characteristics such as income, gender, race and location, which will allow each country to strive for equitable delivery of services across varied populations. This detailed tracking of inputs and outcomes will improve our ability to serve vulnerable populations, and to hold ourselves accountable.  
Goal 3 of the SDGs—"ensure healthy lives and promote well-being for all at all ages"—offers us a second chance to ensure vital health interventions reach even the most remote communities.
Extending the delivery of a package of treatments and vaccines will reduce death and disability even further, and serve as the backbone to a stronger primary health care system. To accelerate the achievement of this new goal, countries and donors should invest in primary healthcare systems that can track pregnant women and children, assure reliable supplies of vaccines and treatments, and use data for continuous improvement.
Investments should also focus on quality services for mothers and newborns to make childbirth safer, and to provide more access to family planning. Annually we can prevent nearly three million newborn deaths by increasing the use of proven solutions like immediate drying and skin-to-skin contact.
UN member states are working to strengthen the targets corresponding to each SDG. Our hope is that Goal 3 will include numeric targets for continued reductions in child, newborn and maternal mortality, and in preventable deaths from infectious diseases. Child and maternal deaths have been halved, in part, because the MDGs gave specific targets that were ambitious and provided a sense of focus and urgency. To be effective, the SDGs must provide a similarly achievable agenda. We have the technical underpinnings already agreed upon under widely endorsed efforts such as A Promise Renewed and the Every Newborn Action Plan.
Actionable SDGs will create the real possibility that by 2030, we will see the end of extreme poverty and the certainty that each year, the world will become a safer, healthier place. The Gates Foundation endorses global targets for 2030 to reduce child mortality to 25 or fewer and newborn mortality to 12 or fewer deaths per 1,000 live births, and to reduce maternal mortality in all countries to a global ratio of less than 70 per 100,000 live births and a minimum of 75 per cent of demand for access to family planning.
The MDG era showed how clear, common goals help save the lives of millions; the next will determine how the lessons we've learned can benefit many more. We look forward to the adoption of the post-2015 development agenda, and are eager to be part of the innovative partnerships and progress that will undoubtedly define the SDG era.
Mariam Claeson is Director of the Maternal, Newborn and Child Health team at the Bill & Melinda Gates Foundation
Orin Levine is Director of Vaccine Delivery within the Global Development Program of the Bill & Melinda Gates Foundation