You are here: Iyanu Taiwo on the need for reliable data on education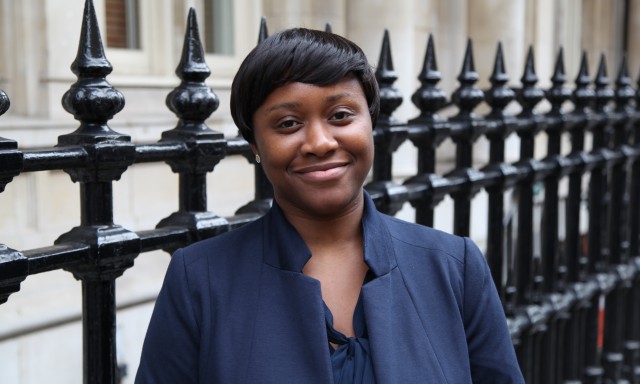 The progress made with the UN Millennium Development Goals (MDGs) has shown the effective capabilities of the international community. These goals were created to eliminate global extreme hunger and poverty, increase access to basic education, promote gender equality and combat preventable diseases. But although the past 15 years have witnessed great strides and progress, there are still some areas that need much more improvement.
As we are fast approaching the end of the MDGs era, we have recognised the accomplishments of MDG 2 which sought to achieve universal primary education. Between 2000 and 2012 the total number of children not enrolled in primary education significantly decreased from 100 million to 58 million. This has been a promising start, however it is only after we begin to look more closely that wide disparities appear.
We see wide gaps of achievement between developed and developing nations. For example, as mentioned in the 2014 UN MDG report, over half of the estimated 58 million children not enrolled in primary school are from the sub-Saharan region alone. The poorest households are more likely to be out of school in developing regions; girls from rural communities and children living with disabilities are also disproportionately affected. A similar picture can be seen with children that live in areas of conflict, who make up half of the total population not in education.
Over the past 15 years it has become apparent that measuring success has not just been about achieving the right numbers for universal enrolment. There are other key dilemmas facing the international community, such as the lack of quality education available, the struggle to obtain good completion rates and the costs of schooling that limit options for poorer households.
We need interventions that focus on generating sustainable financial support for lower income families. Even when education has been freely implemented, families have struggled to keep their children enrolled in school because of the additional costs for transport, learning materials and school uniforms – to say nothing of the children expected to provide support for their families either financially or in the home. By 2012 it was estimated that 23 per cent of the 52 million not in primary education had previously attended school but had since dropped out.
And as UNESCO mentioned in the 2015 Education For All Report, increasing education opportunities does not necessarily impact quality. We still need to overcome the scarcity of adequately trained teachers, teaching resources and the high pupil to teacher ratios. Policies should improve training for teachers, balance the distribution of teachers and provide financial support for schools.
The success of the education targets in the MDGs' successor Sustainable Development Goals (SDGs) will depend on the international community effectively tackling these obstacles. It is important to have a rights-based focus that can incorporate principles such as non-discrimination, equality and participation of rights holders. This is why it has been encouraging to see up to 10 specific targets under SDG 4 that will take practical steps towards this:
Eliminating gender disparities
Granting quality education
Promoting accessibility for vocational and tertiary education
Granting equal access for those often marginalised such as the vulnerable persons living with disabilities and indigenous peoples
However, what do these targets really mean and how should they be implemented? First, governments should recognise the need for developing policies that do not inadvertently discriminate against any child regardless of ability, age, gender or location. Every opportunity must be utilised to make sure we leave no child behind.
Secondly, access to reliable data is needed so that governments can reach those children that have often been marginalised. In recent reports UNESCO and the Overseas Development Institute have provided recommendations for data monitoring on education. This will allow governments to identify challenges affecting particular children and communities. It can mean programmes to ensure better access to quality education for children and financial support for their families.
Finally, the lessons of the past give governments the opportunity to improve the decision-making process that affects so many lives. It has been encouraging to see recommendations that data collection and analysis should play a central role in securing the right to education. This makes for a promising start into the new era of SDGs.
Iyanu Taiwo is currently volunteering as a Policy & Advocacy Intern at UNA-UK