You are here: Richard Nelmes goes beyond intellectual arguments for the UN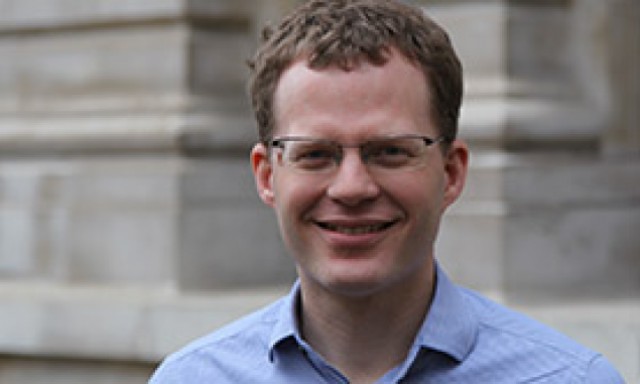 I grew up in a small city in the East Midlands. When I was young, my understanding of the United Nations extended only to what I had learnt in the classroom. This organisation was hazy in my teenage mind; abstract and unrelated to the concerns of everyday life.
After all, what business did the good people of Derby have with those in faraway New York discussing the problems of other, equally distant, places?
But in actual fact, the links that my hometown has with the United Nations are strong. Our local MP in the 1940s, Philip Noel-Baker, laid its foundations by helping to draft the UN Charter. My city was a safe haven for refugees of the 1990s Balkans conflict. Locally-built Rolls-Royce engines help save lives by flying in personnel to peacekeeping missions.
Discovering these facts did two things. Firstly, it made me proud. Proud that our factories contribute to keeping the peace in some of the most dangerous parts of the world. Proud that our local politicians can have a vision that extends beyond their constituency's boundaries. Proud that we are not only a refuge for people impoverished and traumatised by war, but embrace the energy and skills they bring us.
More importantly though, this discovery brought the world, and the United Nations, to my doorstep. With it came the abrupt realisation that my family, my neighbours, my classmates and I are an integral part of something much bigger and much more exciting than my own community. Suddenly, the people of Derby had every business with the work of the UN.
Of course, I think that all of us should engage with the global community; it's a nobrainer that what happens 'to them over there' affects 'us over here'. A few people even have the instinctive empathy and urgency that sends them to war zones, famines and floods on the other side of the world.
I wish I were one of them, but I must admit that I'm not. Show me how your problem is actually my problem, show me how I am already connected and invested, show me my, and my community's, role – that's when you'll have my commitment.
I'm not the only one that needs an emotional connection before I'm motivated to act, in fact, I think I'm in the majority. That's why, to celebrate its 70th year, I would like to invite you to explore and share your own local links with the UN in the same way that I have.
The tools I used for my research are available on the UNA-UK website to help you discover your own community's connections. Will you use them and let me know what you find?
In summer, I will be following this up by asking you, and people across the UK, to share your hopes for the UN's next 70 years. In autumn UNA-UK will provide everyone who has participated with a commemorative edition of the UN Charter that they can ceremonially present to their local council to mark their area's involvement in the United Nations.
Every community has different stories to tell. I am deeply proud of Derby's and I do hope you will join me and groups across the country in discovering and sharing your own. Go to www.una.org.uk/our-un to get involved today.
Richard Nelmes is Head of Outreach at UNA-UK