You are here: Flavia Bustreo on saving mothers' and children's lives post-2015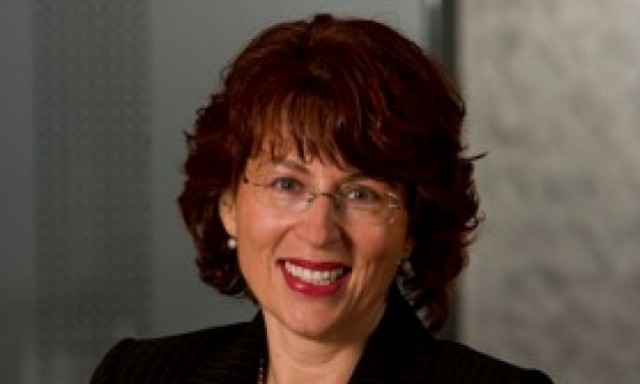 Nearly 15 years ago, the world came together to launch the Millennium Development Goals (MDGs) – ambitious, time-bound goals that drove efforts which saved millions of lives.
In 2010, the UN Secretary-General injected new energy into efforts to achieve MDGs 4 and 5 when he launched the first Global Strategy for Women's and Children's Health. The Strategy galvanised political leadership and helped shape the global movement, Every Woman Every Child, which brought new investment and better health for women and children in many countries.
The MDGs and the first Global Strategy taught valuable lessons. We have learned that political leadership – from heads of state and government, heads of regional and international organisations, to local and community leaders – is key.
We have seen how effective some interventions can be. Immunisation, for example, is cost-effective and averts between two to three million deaths each year. We have learnt the value of public-private partnerships – such as the Gavi Alliance, created in 2000 to improve access to new and underused vaccines for children living in the world's poorest countries.
We understand the importance of working collaboratively to integrate health programmes. Efforts to combat a communicable disease like malaria by using insecticide-treated bed nets, for example, helped achieve both MDG 4 and MDG 6 – preventing three million child deaths from malaria between 2000 and 2012.
We recognise the progress that can be made when different communities cooperate to address health and social, economic and environmental issues all together. Working across different sectors – with food producers, schools, and health workers – is crucial to improving nutrition. Poor nutrition leads to at least three million child deaths each year as well as stunting.
All these lessons, combined with renewed commitment to make life healthier for future generations, augur well for the new Sustainable Development Goals (SDGs) that world leaders are due to agree upon this September. A new Global Strategy for Women's, Children's and Adolescents' Health aims to ensure the effectiveness of the SDGs – particularly the proposed goal for health.
Just as the SDGs will build on lessons learned from the MDGs, the new Strategy will take forward lessons learned from its predecessor. It recognises building resilient health systems as key to ensuring that mothers and children can access vital services, even in times of emergency. It acknowledges that environmental factors such as water and sanitation still pose major health challenges.
And it focuses on some important points which have been overlooked in the past. The MDGs did not focus on newborn deaths and stillbirths. Adolescents missed out too. As a result, many preventable deaths still occur every year.
It has become clear that setting numerical targets is not enough. Stark differences and inequities show up in all countries. The new Strategy looks for progress across the board – in remote and rural areas, among the poorest and most disadvantaged, as well as in easier to reach urban centres.
It is clearly vital to be inclusive. That is why the development of the new Strategy entails a global discussion through consultations online and face-to-face in Asia and Africa. To date, more than 4, 500 comments have been received from stakeholders all over the world.
The new Strategy also entails the engagement of top level leadership. Last month, the Secretary-General convened high-ranking government leaders and international development actors to consider the Zero Draft of the Global Strategy in New York. A week later, health ministers held further discussions during the World Health Organization's annual Assembly.
I believe that the new Global Strategy will put people at the heart of the SDGs. Only by putting women, children and adolescents at the centre – to survive and thrive – can the SDGs bring about the transformation needed to attain and sustain the future we want.
Flavia Bustreo is Assistant Director-General for Family, Women's and Children's Health at the World Health Organization
Follow @FlaviaBustreo on Twitter