You are here: Richard Nelmes reveals UNA-UK's plans to mark the UN's 70th year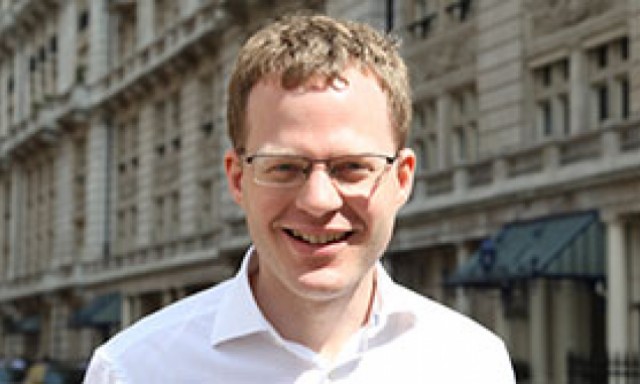 UNA-UK's mission – to connect the people in this country with the work and values of the United Nations – is exactly the same as when the UN was founded 70 years ago. This year's special anniversary gives us the chance to engage more people than ever. Our events and activities in 2015 will not only look back at the contribution that we in this country have made in the past but also widen the debate about the future of this vital organisation.
To engage people with the historic role the UK has played at the UN we will help schools and local groups discover the ties between its foundation in 1945 and their own community. All too often the UN seems abstract and remote, but rediscovering such links is a way of bringing this organisation much closer to home. The culmination of this project will be a high-profile autumn event organised by UNA-UK, mirrored by the raising of the UN flag in towns and cities across the country.
Remembering the past is valuable but this year's milestone also carries a challenge for the future: how do we ensure the United Nations stands solid for another 70 years? Our participation in 1 for 7 Billion, the international campaign to make the selection of the next UN Secretary- General open and fair, also looks to the future by calling for changes to make the UN fit for the 21st century and beyond. UNA-UK members and supporters will also have their say on the global issues that mean the most to them through UNA-UK's foreign policy manifesto, 'A global force for good' in the run up to the UK's general election. This will be complemented by UNAUK's own national hustings event as well as policy and youth conferences.
From school pupils to seasoned campaigners, we will use this year to equip people in the UK to understand, support and interact with the UN. Below, participants from each of our major outreach programmes tell us which initiatives they're most looking forward to in 2015.
Click to enlarge.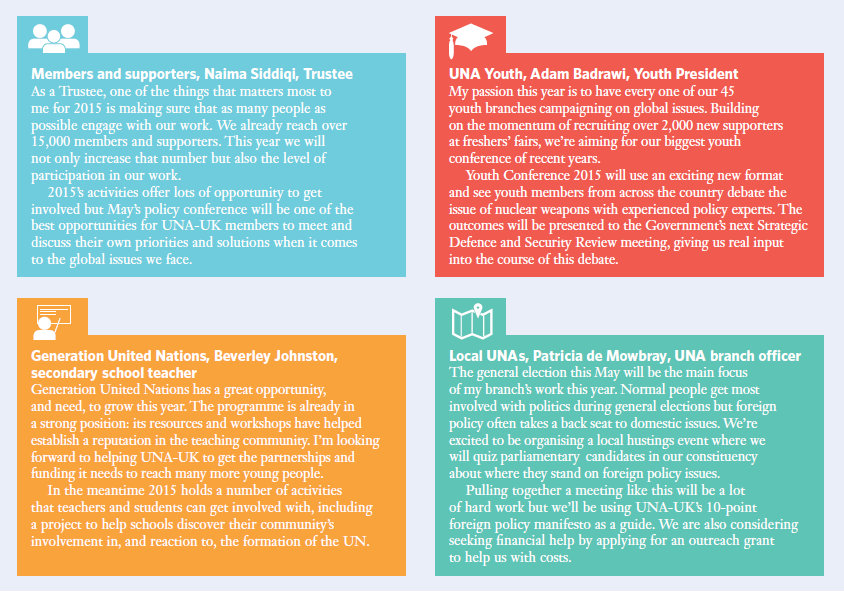 Richard Nelmes is Head of Outreach at UNA-UK