You are here: From the field: Central African Republic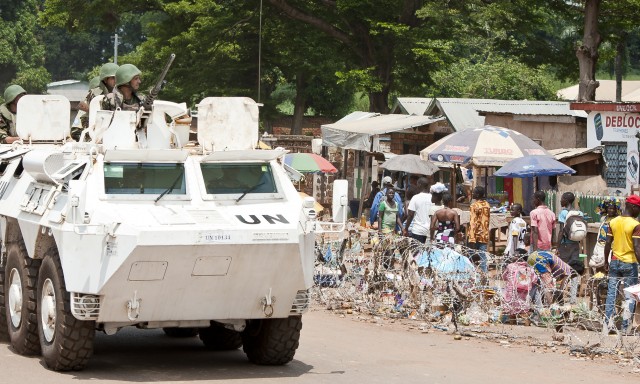 Following decades plagued by conflict and instability, the Central African Republic (CAR) witnessed a resumption of violence in December 2012. Thousands of people are believed to have been killed, and 2.5 million needed humanitarian aid. As of September 2014, more than 174,000 people have been internally displaced and over 414,000 have been forced to flee the country.
(Above) United Nations Multidimensional Integrated Stabilization Mission in the Central African Republic (MINUSCA) peacekeepers begin their journey to Bambari, CAR, from the capital Bangui. Violence erupted in CAR in December 2012 following a series of attacks by the Séléka rebel coalition. © UN Photo/Catianne Tijerina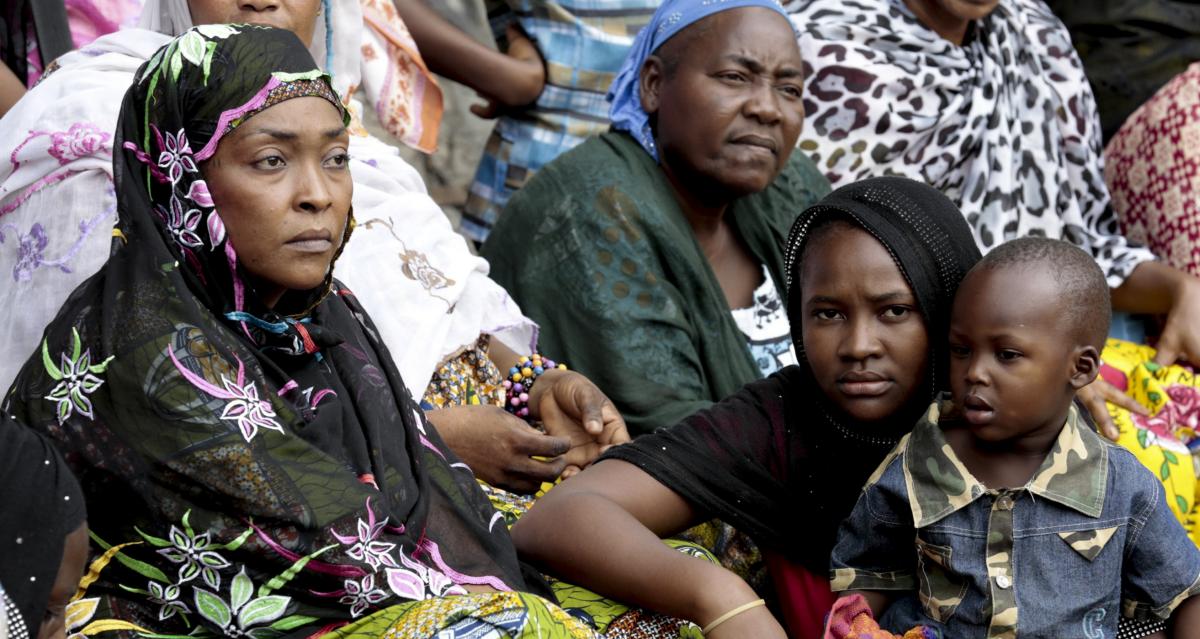 Internally displaced women and a child at the main mosque in Bangui, CAR. The UN Secretary-General visited an Internally Displaced Persons (IDPs) camp during his visit, in April 2014, in order to highlight the crisis in the country.
© UN Photo/Evan Schneider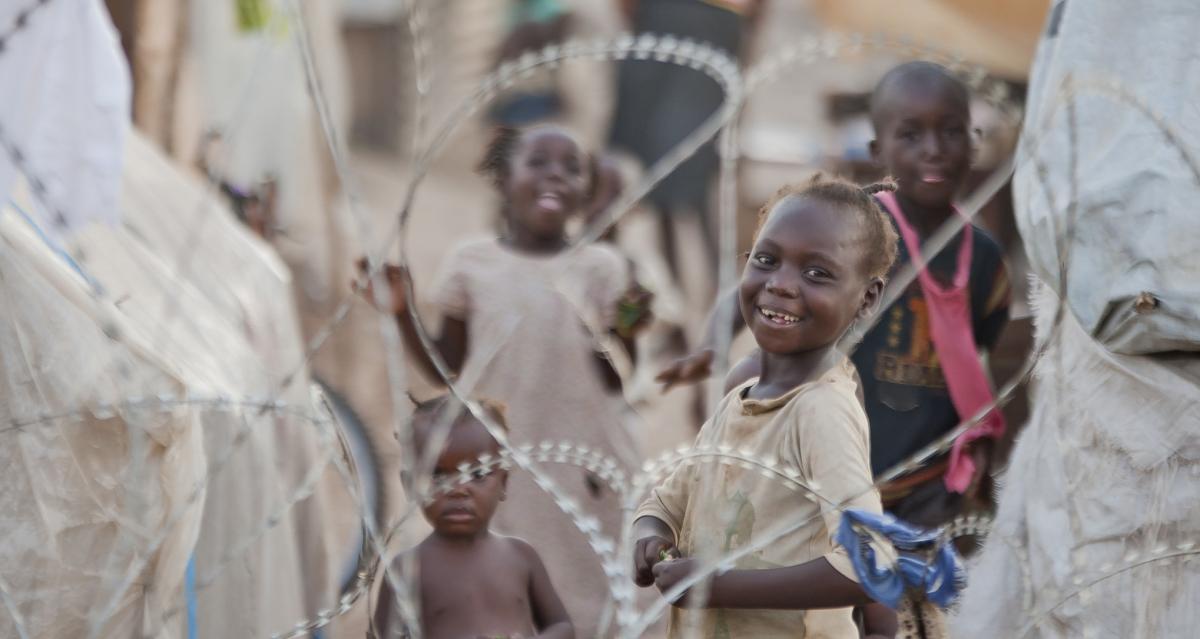 Children at an IDP camp located at M'poko Airport in Bangui, CAR. Rebels seized the capital of Bangui in January 2013.
© UN Photo/Catianne Tijerina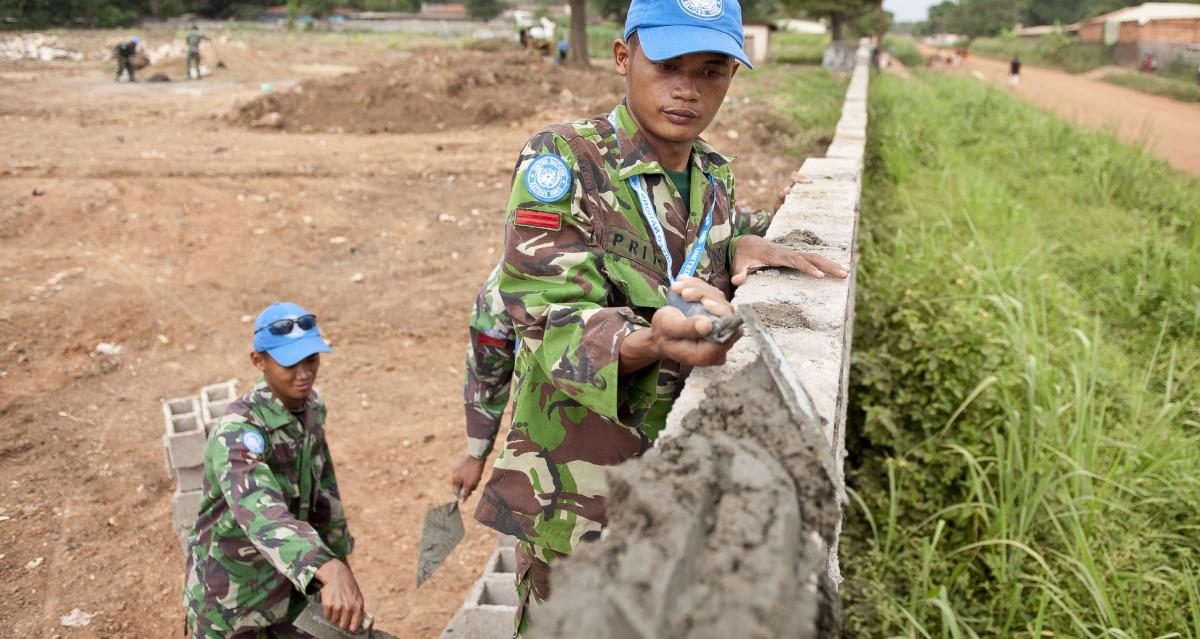 Indonesian peacekeepers build a wall for a MINUSCA compound in Bangui, CAR. Since December 2013, the conflict in CAR has become increasingly sectarian, witnessing inter-communal clashes in and around Bangui between the mainly Muslim Séléka and the predominantly Christian anti-Balaka.
© UN Photo/Catianne Tijerina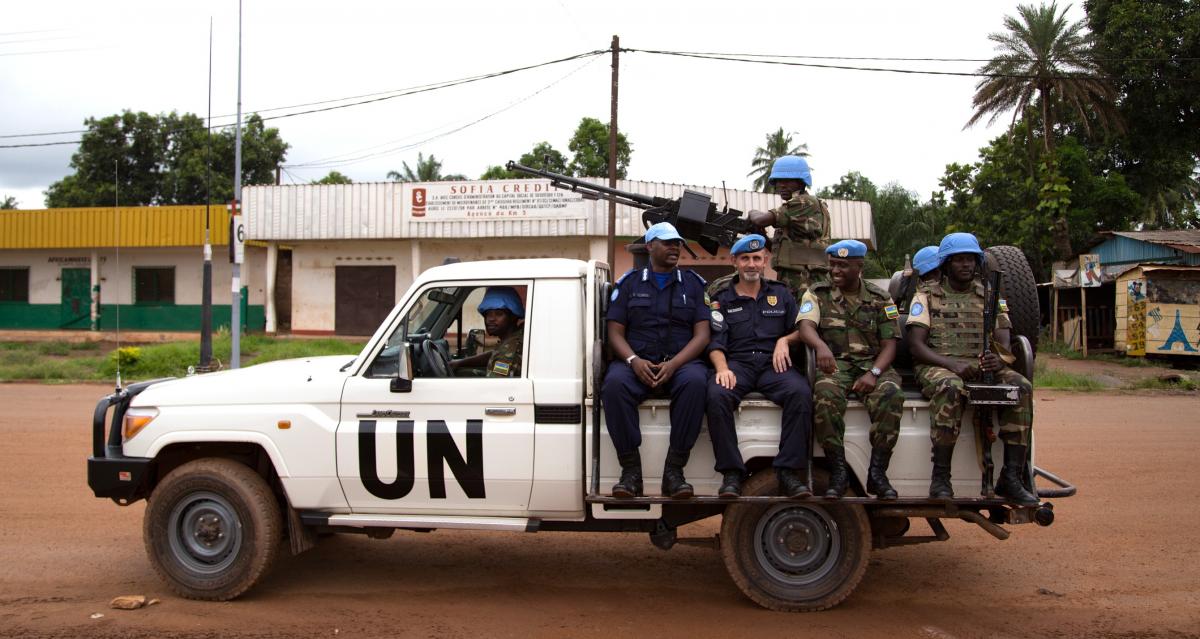 MINUSCA Police Commissioner, Luis Miguel Carrilho (second from left in back of truck), patrols the streets of Bangui with the Rwandan Battalion. The Commissioner also engaged with community members about security concerns in their districts during his visit.
© UN Photo/Nektarios Markogiannis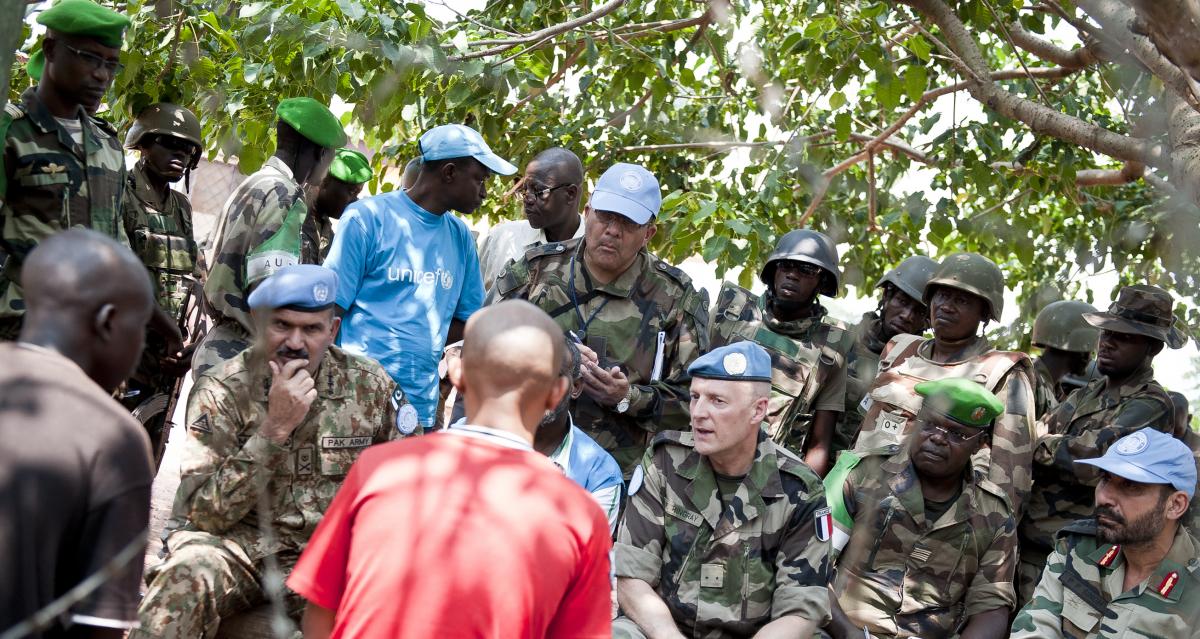 Lt. General Maqsood Ahmed, UN Military Adviser for Peacekeeping Operations, and Brigadier General Frédéric Hingray, Force Chief of Staff for MINUSCA, speak with ex-Séléka rebels during their visit to Kaga Bandora, CAR.
© UN Photo/Catianne Tijerina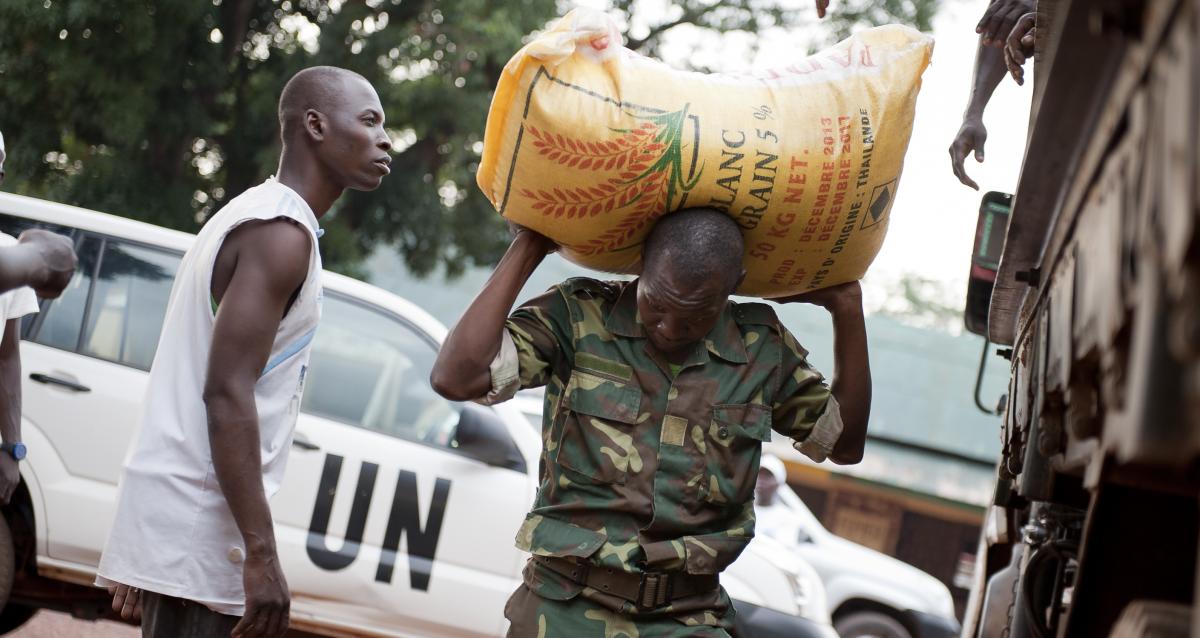 A soldier helps to unload rice at one of the camps for ex-combatants. MINUSCA is coordinating weekly food distribution to over 2,000 ex-Seléka rebels as part of an operation to facilitate the disarmament and relocation of former combatants to their community of origin.
© UN Photo/Catianne Tijerina
Photo story compiled by Kieran Richardson, UNA-UK Policy & Advocacy Intern.