You are here: Hayley Richardson on setting the pieces for peace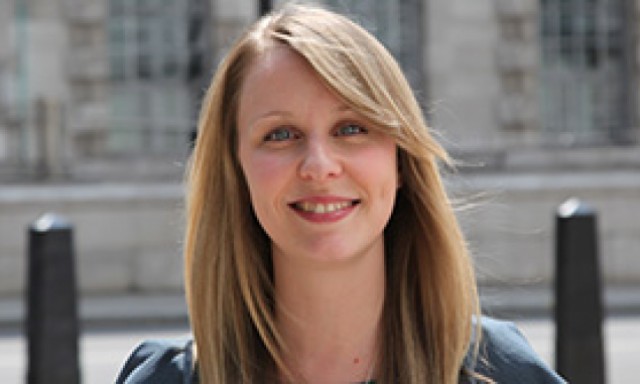 As UN Women's Executive Director, Phumzile Mlambo-Ngcuka, says in her article, 2014 was not a great year. During what felt like extraordinary levels of conflict and crises, the world was shocked by the twin outbreaks of Ebola and Islamic State, saw civil war on the eastern fringes of Europe, faced an increasingly volatile Middle East and witnessed rising political tensions in places such as Venezuela, Bangladesh and Haiti.
Much like a drawn-out contest of the board game 'Risk', in each of these situations alliances have been forged and broken, territory gained and lost and pieces strategically positioned only to be outflanked by an unforeseen move. In our cover version, the UN's players fight on the side of global peace, not for global domination. But unfortunately for those caught in the crossfire (see our list of 10 crises), this is no game, and the consequences are far graver than a loser's wounded pride.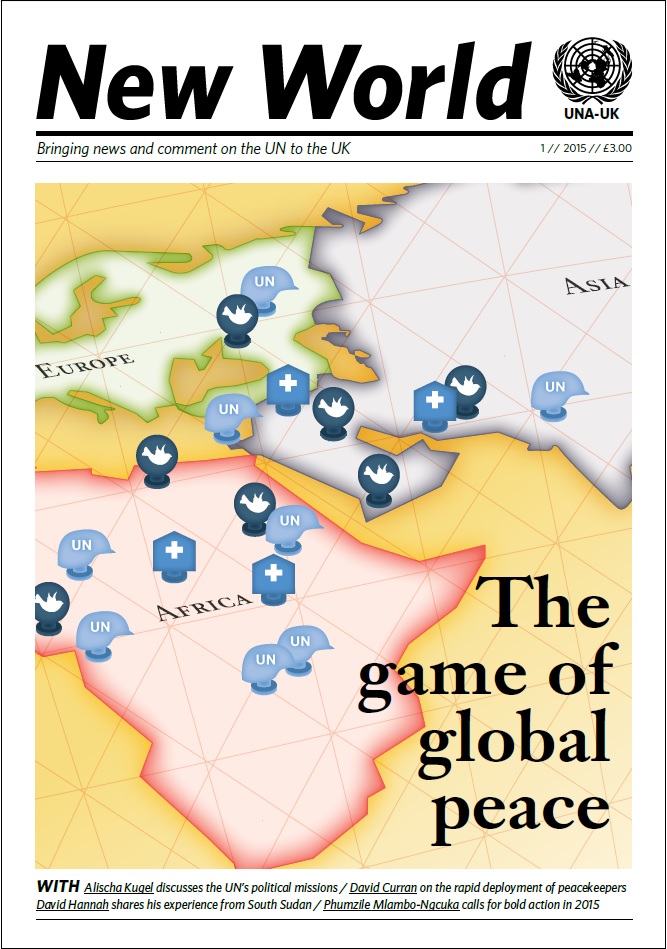 As the international community's primary crisis response tool, the UN and its 120,000 peacekeeping personnel are at full stretch. The number of UN peacekeepers deployed in conflict zones around the world today is nearly as high as at any other time in history. Not only this, they are also being called upon to act in more complex – and more dangerous – environments. A question for the UN, therefore, is how to ensure that its missions are properly equipped to meet these challenges.
In an effort to answer that question, Secretary-General Ban Ki-moon recently established the biggest review of the UN's peace operations for the last 15 years. In a welcome development, this panel of experts will include in its considerations the Organization's special political missions (see here), a first for such a review.
This increasingly important aspect of the UN's work has grown substantially in recent years – from three missions in 1993 to around 40 today – and now accounts for 20 per cent of the regular budget. Its inclusion in the review is significant for two reasons.
Firstly, there is much that can be done to better integrate special political missions within the Organization's wider peace and security apparatus. In practice the UN Secretariat's separate funding and management of peacekeeping and political missions is an artificial divide which makes for flawed planning and must be revised.
Secondly, harmonising the UN's large-scale military deployments with its more technocratic, political initiatives can only be a good thing for the lasting success of UN peace operations. With near total state collapse in countries such as the Central African Republic, the UN can expect to be involved in the rebuilding of institutions there long after the security situation has stabilised. The transition from peacekeeping to peacebuilding can be a critical moment in securing a sustainable peace. This process would benefit enormously by ensuring that all parts of the UN share one coherent strategy.
While this may sound like bureaucratic tinkering (which, admittedly, few UNophiles can resist), the real beneficiaries of better coordinated, more strategic UN peace operations will be the very people the Organization is mandated to protect.
Hayley Richardson is Editor of New World and Policy & Advocacy Officer at UNA-UK. You can follow her on Twitter @hayliana.