You are here: Feature: keeping the peace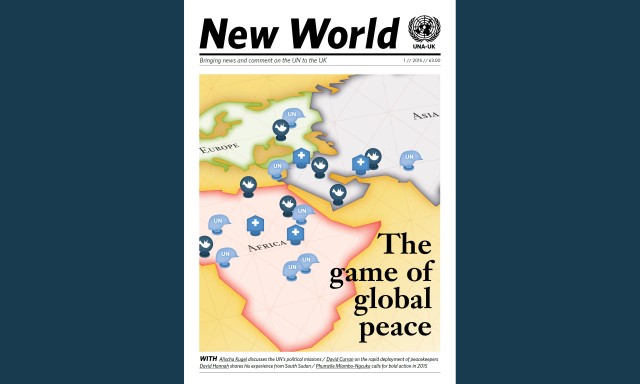 From Russia's annexation of Crimea to near-state collapse in Libya, over the last year the UN has needed to utilise every peacekeeping tool at its disposal. New World takes a closer look at 10 situations that will continue to command the UN's attention in 2015.
Click on the image below to read this feature.