You are here: Frances Charles asks: has peacekeeping in DRC changed for the better?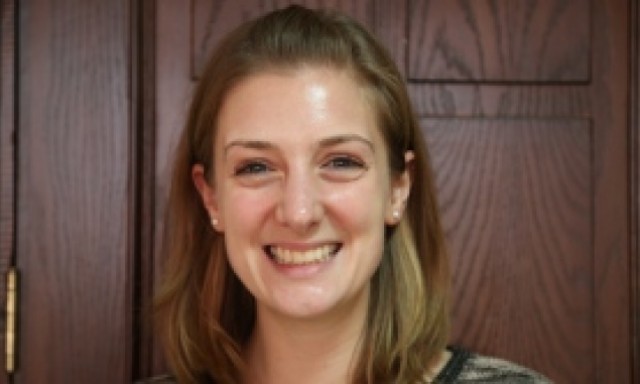 In recognition of the precarious humanitarian situation and persistently high levels of violence in eastern Democratic Republic of the Congo (DRC), and in response to the fall of Goma to the M23 rebel group in November 2012, the UN Security Council granted the United Nations Organization Stabilization Mission in DRC (MONUSCO) a more robust mandate in 2013. Resolution 2098 authorised the creation of an Intervention Brigade to "neutralise" armed groups, able to deploy unilaterally on offensive operations.
But despite rhetoric in New York and Kinshasa around the success of this new initiative, citing the military defeat of M23 as a key accomplishment, many believe that this shift has not had the desired effect of improving the protection of civilians at a grassroots level. In fact, the focus on the Intervention Brigade has proved a detrimental distraction to the work of the Mission, allowing the ongoing political peace process to take a back seat.
The Intervention Brigade is identified by some communities to have had limited success as a deterrent to armed groups. In areas where the Mission has established strong contacts with communities, local leaders report a positive influence through improved understanding of specific protection threats faced in that area. Better analysis undertaken together with communities has led to concrete measures being adopted, such as an increase in night patrols or deployment to anticipated hot spots. Indeed, a particular benefit of the introduction of the Intervention Brigade is that it allowed MONUSCO to adopt a new protection paradigm, encouraging all troops to be more proactive when addressing protection concerns by moving towards threats.
However, a peacekeeping force taking a more active offensive military position risks exacerbating protection concerns, unless sufficient focus on mitigating measures is taken. Repercussions have included reprisal attacks, increased armed group recruitment, population displacement and abuses against the civilian population.
Particularly in the  DRC, where state armed forces have a notoriously poor record for committing human rights violations, there is a real need for comprehensive contingency planning to be carried out before all military operations. This should prioritise the mitigation of harm to civilians and prevent engagement in joint military operations unless all due diligence policies concerning troop conduct are strictly observed. With these risks in mind, and the knowledge that a military defeat of an armed group does not address the reason for the existence of that group, the use of force to protect civilians should always be a last resort.
The UN Security Council should in fact only ever authorise military force or a proposed military initiative if a broader, comprehensive approach to achieve long term peace and stability is being keenly pursued in parallel. The Peace, Security and Cooperation (PSC) Framework, the agreement signed by the DRC and its neighboring governments, offers the best chance for stability in the region. But delays, top-down approaches and lack of transparent engagement with affected communities mean there has been limited progress on the implementation of key commitments, such as security sector reform, consolidation of state authority, decentralisation, economic development, reconciliation and democratisation.
Until these are met by governments in the region, the structural drivers of conflict will not be addressed. Armed groups will continue to proliferate and new ones will emerge to take the place of any that have been temporarily quashed by military action. Without clear markers for how the Mission can support the DRC Government to realise its promises in the PSC Framework, or ensuring that the Mission's involvement reflects its current expertise, MONUSCO has struggled to implement this critical part of its mandate. The Mission would benefit from being more explicit about how it measures progress, including specifying and following through on actions to be taken should the Government fail to make sufficient progress.
The UN Department for Peacekeeping Operations (DPKO) continues to reflect on innovations needed within peacekeeping missions around the world. Through experimenting with new initiatives such as the Intervention Brigade, the UN Security Council and DPKO should support MONUSCO to focus on an approach which is clear, achievable and adequately resourced, proactively mobilising non-military solutions and prioritising civilian protection through political processes.
Frances Charles is the former World Vision Advocacy Manager for DRC Eastern Zone, and is now serving as the Advocacy Director for World Vision's Syria Response