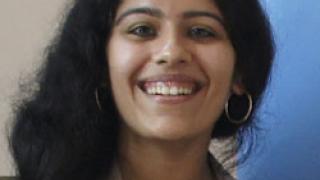 Gender discrimination is a universal phenomenon. In certain cultures it is subtle, in others unapologetic. It manifests itself in several ways that disproportionately affect women, such as sexual violence, illiteracy and political underrepresentation.
The last issue of New World focussed on gender inequality and launched UNA-UK's campaign to support the UN's new agency for women's empowerment. During my trip to New York in July, I was able to visit the offices of UN Women and find out more about its work. But why should we support this agency when so many local and national organisations are working for the same cause?
The creation of UN Women was rightly hailed as an historic UN reform. It signified that, for the first time, states were prepared to grant resources and prominence to women's empowerment - in itself a great step forward - and to recognise that women are instrumental in bringing development to their communities. By consolidating the four previously distinct UN bodies working on gender issues into a single agency, the UN's work will be more efficient, effective and visible.
Six months after its official launch, UN Women is present in 80 countries and running several campaigns, such as "Say
no" on ending violence against women. It has published a major report (In Pursuit of Justice on gender bias in the world's legal systems) and is looking at the gender dimensions of issues including HIV/AIDS and climate change. UN Women combines work at the national level with governments and NGOs with international advocacy and standard-setting. Under the leadership of former Chilean President Michelle Bachelet, it is fast becoming thevoice for women's issues within and outside the UN system.
UNA-UK has consistently pushed for states to give UN Women the resources it needs to fulfil its broad mandate. In June, three months after UNA-UK launched its "Support UN Women" campaign, the UK announced a commitment of £10m per year for two years, making it the agency's second largest donor. While this is a welcome vote of confidence, it is clear that expectations are high for UN Women and that funding is predicated on it delivering results, not just in health and also, more challengingly, in changing social attitudes.
It will be important for donors to remain conscious of the agency's modest resources. UN Women receives just 1.4% of its $500m budget from the UN's core funding. It needs to raise the rest from voluntary contributions by states.
So I believe we should support UN Women because amongst those working for gender equality it alone has the credibility, legitimacy and reach of the UN. It can support grassroots initiatives and advise governments. It can undertake pioneering research on policymaking and become a voice for millions of unheard women. But in order for UN Women to realise its potential, we must put our faith - and funds - in this agency.
Mitali Nikore was a member of the 2010-11 UNA Youth Council, on which she served as Model UN and Education Officer. She was UNAUK's youth delegate to the UN High Level Meeting on Youth on 25-26 July 2011.