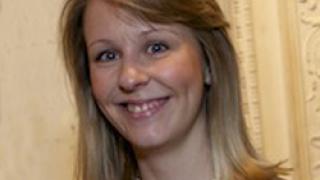 For the international development community, the publication of the 2011 Millennium Development Goals Report on 7 July offers an important insight into the progress of the Millennium Development Goals (MDGs) as the target date of 2015 draws another year closer.
It has been over ten years since the goals were first drawn up in an ambitious attempt to rid the world of poverty, disease and inequality. Since then, notable steps forward have been made towards achieving these goals, however, progress has been uneven. Secretary-General Ban Ki-moon highlighted the 'daunting' challenges ahead, such as disparities between urban and rural areas, and the need for more inclusive economic growth. He also urged member states to "make sure that promises made become promises kept".
Goal 1: Eradicate extreme poverty and hunger
According to the report this goal will be achievable by the 2015 deadline, with the number of people living on less than $1.25 a day expected to fall below 900 million, down from a high of 1.8 billion in 1990. Although decidedly good news, rocketing food prices have also meant that the number of people going hungry remained fixed at 16%.
Goal 2: Achieve universal primary education
Sub-Saharan Africa has shown the greatest improvement in the number of primary school age children in education, reaching 76% in 2009. Globally, however, the advance has been much slower with an improvement of just 1% from 2007 levels to 89% completing a full course of primary education, "dimming prospects" of fulfilling this target.
Goal 3: Promote gender equality and empower women
Women's representation in parliaments across the world is at a record high at 19.3% up from 11.6% in 1995. Nevertheless, worldwide, women are still largely marginalised to agricultural work and are disproportionately affected by unemployment. Newly formed UN Women has published its flagship report detailing the current state of women's rights.
Goal 4: Reduce child mortality
Reduced by a third between 1990-2009, the child mortality rate has made good progress globally, and even greater progress in the North Africa region where it has declined by 68%. Factors such as a mother's education and access to vaccines, will prove critical to achieving this MDG.  
Goal 5: Improve maternal health
Although maternal mortality rates have dropped, the numbers are regrettably still far off the 2015 target. Gains made in the increased availability of antenatal care have been diminished by disappointing progress in reducing the number of adolescent pregnancies and the continued lack of funding for family planning programmes.
Goal 6: Combat HIV/AIDS, malaria and other diseases
In the fight against HIV/AIDS there are positive gains with the number of people newly infected with the virus declining and the number of people living with HIV on the increase. Meanwhile, major advances are being made against malaria, particularly due to the wide-scale distribution of insecticide-treated nets, as deaths from the disease fell by 20%.
Goal 7: Ensure environmental sustainability
Figures show deforestation to have slowed from 16 million hectares per year in the 1990s to around 13 million hectares per year in the last decade. However, this still accounts for around one-sixth of all man-made greenhouse gas emissions. Although sustainable limits to water resources have been exceeded in Western Asia and Northern Africa, the UN is on target to give access to clean drinking water to 89% of the world's population.
Goal 8: Develop a global partnership for development
2010 saw the highest ever levels of aid disbursement from developed countries, amounting to $128.7 billion. However, this was still a shortfall of $19 billion from the pledges made at the G8 Gleneagles Summit. Donor aid is likely to continue to increase, but at a much slower pace.
For such achievements to continue, the final goal of global partnership for development will be key. Well-coordinated efforts to plan, implement and monitor development are crucial to achieving the MDG targets. Difficulties such as global crises and gaps in national data may hinder progress, but successes to date form a solid foundation from which to build upon. The UN needs to ensure that the world's least developed countries are included and taken forward into a post-2015 framework.
Hayley Richardson has a degree in history from the University of Southampton and is Administrative Assistant at UNA-UK.