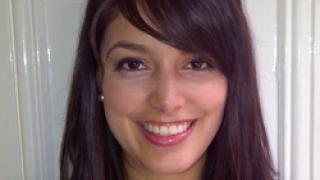 It should come as no surprise that Afghanistan is at a critical moment in its political history. With announcements of NATO troop removals and the recent targeting of high-profile regional leaders, there is certainly cause for concern regarding the long-term peace prospects for the country.  Given the unique challenges of the situation, the UN has had to think creatively about its involvement in Afghanistan, and how best it can facilitate a sustainable peace.
Accordingly, the UN has largely focussed on addressing the underlying problems feeding the violence in Afghanistan - problems like the country's bourgeoning drugs industry. In 2007, Afghanistan's drug trade reportedly made up more than half of the country's economy, providing an astounding 90% of the world's opium, the raw ingredient of heroin.
The trade is fuelling violence in direct and indirect ways. Illicit drug sales, for example, generate an estimated $100m a year for the Taliban, whilst international efforts to destroy crops have met with resistance from Afghan farmers who depend on the trade for their livelihoods, driving some to support the Taliban.
Enter the United Nations Office on Drugs and Crime (UNODC), an office established in 1997 and mandated to assist UN member states in fighting drugs, crimes and terrorism.  At a meeting of the UN Security Council on 24 June 2011, UNODC emphasised the crucial role that illicit drugs and transnational organised crime play in undercutting security and development across the world. Citing examples as varied as piracy in Somalia and recent events in the Middle East, Yury Fedotov, head of UNODC, warned the Council: "The time has come for urgent action... These cases show how one fragile state beset by drugs and crime can hold hostage the stability and progress of an entire region."
In Afghanistan, UNODC is undertaking pioneering work to address the complex issues surrounding the legal and illegal drugs industry, violence and livelihoods, including so-called 'alternative development' projects.  The UN defines 'alternative development' as a series of programmes designed to "benefit small rural farmers who are involved in or at risk of becoming engaged in the cultivation of illicit crops" and facilitate the growth of alternative and legal farming. Currently, UNODC has teams of alternative livelihood experts supporting the Ministry of Counter-Narcotics' provincial offices in Kabul, Badakhshan and Herat in its work to ensure opium-free provinces. 
The benefits of the innovative 'alternative development' are, of course, not limited to Afghanistan. Nearly 4.5 million people worldwide are thought to be dependent on income derived from illicit crop cultivation. UNODC is running projects in five other countries where drugs have fuelled violence. In Colombia, for example, UNODC has partnered with the government to support local farmers' associations in developing agricultural alternatives to growing coca, the raw ingredient of cocaine.  The fruits of these efforts have been branded "products of peace" and have kick-started a profitable industry, with products being picked up by large international supermarket chains and even the airline industry.
The potential for comprehensive programmes like these are endless. UNODC's strength lies in its pragmatic attitude that takes into account the multi-dimensional causes and consequences of war in searching for means to ensure sustainable peace. Hopefully, its 'alternative development' scheme will continue to expand to other areas embattled by the illicit drug trade, such as Guatemala or Mexico.
For more information on the way the UN is dealing with root causes of conflict like drug farming and trafficking please visit http://www.unodc.org/unodc/en/alternative-development/index.html?ref=menuside
Paloma Aguilar Gonzalez is currently studying towards her MSc in International Public Policy at University College London and is a UNA-UK Programme Development Intern.