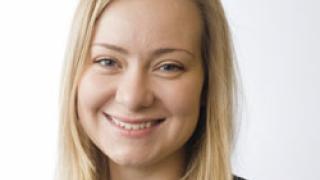 In 2008 Major-General Cammaert, former UN peacekeeping commander in the Democratic Republic of the Congo (DRC), said: "it is now more dangerous to be a woman than to be a soldier in modern conflict." His comment reflects the exponential growth in conflicts that target civilians, especially women and girls, as a means of intimidation and ethnic cleansing. As if the international community's failure to protect them is not bad enough, these women are routinely denied justice or any engagement in the peace and reconciliation negotiations that follow.
'Women, peace and security' policy largely stems from the landmark UN Security Council Resolution (UNSCR) 1325, adopted in 2000, when Council members agreed that sexual and genderbased violence in conflict and women's participation in peacebuilding are relevant to their agenda. Since then, there has been no shortage of supportive language. UNSCRs 1820, 1888, 1889 and 1960 all reaffirm the Council's commitment to the cause.
This progress is, of course, welcome but beneath the rhetorical gloss, cracks in the masonry of international commitment are easy to find. The pattern of Council activity on women, peace and security since 1325 clearly demonstrates that not all UN member states believe it belongs on the Council's agenda. A recent review by think-tank Security Council Report found that 'there seems to be a continuing level of scepticism… as to whether this issue is really relevant,' adding, 'the scepticism tends to be particularly pronounced with regards to the relevance of women's participation, such as their inclusion in peace processes' (as opposed to the importance of protection issues).
Although the UK has a good record in this area, there are some, here in the UK and in the international community, who do not agree that Resolution 1325 is a security issue at all. Others accept that sexual violence should be addressed as a security issue alongside other civilian protection matters, but believe that women's participation in peacebuilding is a development issue which can be left until after the peace has been made.
The impact of this division can be seen in the recent emphasis on sexual and gender-based violence. While UNSCRs 1820, 1888 and 1960 have all made welcome advances for action on that part of the women, peace and security agenda (in particular, mandating the appointment of Margot Wallström, UN Special Representative on Sexual Violence in Conflict - read more here), they also show that it is much easier to get action on protection than participation.
The impact on the ground is clear. The DRC has just seen the groundbreaking conviction and sentencing of senior commander Lt. Col. Kibibi Mutware for mass rape. This is a huge step towards ending the impunity of perpetrators of sexual and gender-based violence. At the same time, there are 31 ongoing armed conflicts arising from failed peace processes and not a single one of those peace processes included women.
The fact that UN Women has named 'women, peace and security' as one of its six focus areas is highly significant. UNIFEM, one of the bodies it has subsumed, never had the status or the budget to effectively keep this issue on the UN security agenda. The role that Michelle Bachelet manages to carve out for UN Women will, therefore, make or break the future of women's participation in peacebuilding.
The challenges she faces are manifold. She has to: attract sufficient funding; navigate her way through impenetrable UN bureaucracy; negotiate the web of inter-agency allegiances and territorial claims; and, perhaps most importantly, prove herself, through sheer force of personality, as a leader to be reckoned with in the constellation of UN actors.
If Bachelet and UN Women cannot achieve this, and quickly, there will be little hope of seriously challenging the gender inequalities so entrenched in conflict scenarios. Women's participation in countries now hanging in the balance - Afghanistan, Egypt, Libya, Tunisia, to name a few - will fall off the security agenda, at the UN and elsewhere. And UN Women will have proved a useful panacea, a rhetorical device representing a form of action but without the power or the outcomes.
On the other hand, if UN Women does achieve this - and this will only happen with the moral and financial support of leaders like the UK - then its creation may prove a turning point and a crucial advance in the argument that peacebuilding and conflict prevention policies that do not involve women are fatally weakened and undermine progress on global security objectives.
To quote Joy Ogwu, Nigeria's UN Ambassador who is current President of the UN Women Executive Board, 'no one can run fast on one foot.' A security agenda that thinks it can do without women's participation is a limping beast. Let's hope UN Women will be part of the remedy.
Nicola Blackwood is a Conservative MP and Chair of the UK's Associate Parliamentary Group on Women, Peace and Security.