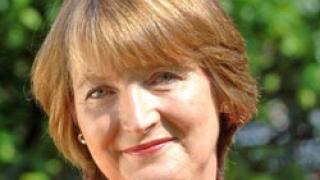 At the second International Conference of Working Women in 1910, Clara Zetkin, leader of the German Social Democratic Party's women's office, suggested that there should be a day each year on which women could press for their demands to be met. Her proposal was adopted by over 100 women from 17 countries and the following year saw the first International Women's Day.
Since then, real progress has been made in terms of women's equality, rights and conditions. But when you meet, as I recently did in India, women who still have to give birth to their babies on earth floors, it is clear that there is still a long way to go.
In a world where women do two-thirds of the work yet receive just 10% of the income; where one in three women has been beaten, coerced into sex or abused; and where just 19% of the world's parliamentary seats are held by women, there must be a renewed push for global equality. And the UK's international development efforts must play an important role in that.
The British government has promised to spend 0.7% of gross national income (GNI) on aid by 2013 - a vital commitment. But we cannot take that commitment for granted at a time when the government is inflicting savage and unnecessary cuts on most other departments, and when aid has already been frozen as a percentage of GNI for two years. That decision will mean £2.2bn less in aid - money which could have been used to get more girls into school or to provide antiretroviral treatment to women suffering from HIV. The government must keep that '0.7% by 2013' promise. It represents a lifeline for women and girls across the world.
In the UK, it is women who will likely be hit hardest by the government's cuts. We must ensure that this is not also the case in the developing world. An estimated 19m women around the world have already lost their jobs as a result of the financial crisis. There must now be a renewed effort to ensure that women do not become the victims of deficit reduction plans too.
With all the challenges that women still face, it is fitting that 100 years on from the first International Women's Day, we have seen a new step forward in the fight for women's empowerment - UN Women. Under the dynamic leadership of Michelle Bachelet, this new UN agency has the potential to make a substantial difference to the lives of women in both the developed and the developing world.
Under the last Labour government, the UK played a key role in establishing the new agency and we must continue to support it. Whilst the current administration has shown a welcome commitment to improving women's health and girls' education, its leadership on women's rights has been disappointing. With men-only ministerial teams at the Department for International Development (DFID) and Foreign Office, the Conservative-led government is setting the wrong example. We cannot have purely male leadership on issues of concern to men and women. The government must ensure that at least one DFID minister is female. It really is not good enough for Britain to dispatch male ministers to developing countries to talk about the empowerment of women and girls.
Globally, there has been great progress in increasing the number of women politicians. In most countries, and in every continent, there are women in parliaments and governments. Even in countries that have experienced the greatest upheavals, such as Rwanda, we have seen significant steps forward: 56% of Rwandan MPs are women. Working to support elected female representatives must be an important focus for UN Women. It is these women who will fight the hardest for the rights of Bangladeshi girls to go to school and for adequate maternal healthcare in the villages of northern Nigeria.
But UN Women needs resources to deliver and the UK has yet to set out how much it will contribute. The British government originally promised to confirm its contribution after completing its two aid reviews. Those results were published at the beginning of March. The government now says UN Women must wait until June to find out how much the UK will contribute. That simply is not good enough. Spain has made a $21m commitment despite its financial difficulties; the UK must do the same. It should be taking a lead and setting an example to other donors.
The British government has said it will put women and girls at the heart of its development policy. Now is the time for it to put its money where its mouth is and show the world that the UK is still a world leader for women.
 Harriet Harman QC MP is Deputy Leader of the Labour Party, Shadow Secretary of State for International Development and Shadow Deputy Prime Minister.