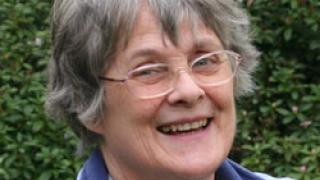 On 22 February 2011, thousands of women, including me, converged on New York to attend the 55th UN Commission on the Status of Women (CSW). Established by the UN's Economic and Social Council (ECOSOC) in 1946, the CSW meets each year to discuss global gender policies. It has been instrumental in setting equality standards and identifying the challenges women continue to face.
I have been to several meetings and, while they are always invigorating, the excitement this year was palpable because this was the first time the CSW had assembled since the new UN Women agency came into being.
After years of dedicated advocacy by women's organisations, including the UNA Women's Advisory Council, member states agreed last year to establish a consolidated UN body to lead the organisation's work on gender and to appoint a high-profile executive director to head it. In Michelle Bachelet, they have made an excellent choice; the former president of Chile is more than capable of providing the authority and vision required to build up UN Women, and to marshal the resources it needs.
I was struck by how much she has already achieved. Briefing representatives of the National Committees of UN Women, she outlined her '100-day action plan', spoke about a 'field capacity assessment' that has nearly been completed and listed the agency's six priority areas: women's leadership and participation; violence against women; women, peace and security; women's economic empowerment; making gender equality central to national planning and budgeting; and the UN Millennium Development Goals.
In order to tackle all these areas, UN Women will be relying on support from many partners: states, NGOs, the private sector, community leaders, the media and, of course, National Committees. I was delighted that the UK's UN Women National Committee (formerly UNIFEM UK) has finally been awarded ECOSOC consultative status (see the report by Jan Grasty, President of the Committee, in New World online).
UN Women wasn't the only topic discussed at the CSW. Each year the conference highlights a particular theme and on this occasion it was women's access to education, work, science and technology. Among the issues raised here were the enduring gender bias in textbooks and curricula, and the lack of teaching tools on violence against women. There were also inspiring examples of practical action, including a microcredit project jointly run by widows in Kenya, and training in solar panel installation delivered to and by illiterate women in India.
This got me thinking about what action we can take as members of UNA-UK. At the CSW there was a high level of coordination among British NGOs and we received daily briefings by the UK Mission to the UN in New York. It will be important to maintain these links so we can continue to press the government to do more for gender equality in the UK and worldwide - especially now that funding for the Women's National Commission, which acted as a hub for UK women's groups, has been cut.
Two immediate issues are lobbying for funds for UN Women, and the UK's report on its obligations under the Convention on the Elimination of All Forms of Discrimination against Women, due in May 2011 (see the article by Charlotte Gage in New World online on how to feed into this process).
The government has pledged to support UN Women and to make female health a priority. We must push ministers to honour these commitments by arguing that, even in this age of austerity, people in Britain care about international development and the challenges facing women around the world
Sally Spear is a member of the UNA Women's Advisory Council. She was UNA-UK's accredited representative to the Commission on the Status of Women.