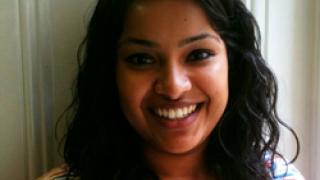 It is no culturally-specific trend that women have to fight for years to be given their political rights. So when India takes 61 years from independence, 108 amendments to the constitution, and 14 years of bill writing, the Women's Reservation Bill becomes yet another thing women have had to ask for with fists raised in the air. The 108th Amendment Constitution Act passed in the Rajya Sabha, India's upper house of Parliament, on 8 March 2010 reserves one third of all seats for women in the Lok Sabha (lower house) and state legislative assemblies; extending the reservation to one-third representation of women from the Scheduled Castes and Scheduled Tribes.
Though fighting and loud objections - unusual even for the normally boisterous Rajya Sabha - were said to have taken place during the Bill's debate, the pressure to pass it came from a diverse set of factors. The success of the 73rd Amendment is one. Reserving a third of rural and municipal seats for women, this earlier constitutional amendment proved sceptics wrong. Instead of compromising the legitimacy of candidates, rural areas saw a raft of qualified candidates and the positive participation of women in local politics and decision making. Their impact was especially visible in the Panchayat system - a historically cultural practice highly regarded throughout India.
High-profile support for the Bill, including by present Congress Party leader Sonia Gandhi, was also decisive, not least because the party commands a majority in the Lok Sabha. The timing of the Bill's passage, to coincide with the commemoration of International Women's Day, India's obligations under the Convention on the Elimination of all forms of Discrimination Against Women (CEDAW), and the looming due date for achieving the Millennium Development Goals (MDGs) were also key factors.
This success is the latest in India's long march towards gender equality. The country's first real attempt at national soul-searching on women's issues came in 1974 with the publication of Towards Equality, a report on the status of women in India. Addressing social, cultural, economic and religious grounds of gender discrimination, the report prompted the government to take measures to redress this situation. Some years later, in 1980, India signed CEDAW, affirming its dedication to eliminating discrimination. In 1995, it actively participated in the Beijing World Conference on Women and has since endeavoured to incorporate elements of the resulting platform for action into its constitutional documents and legislative decisions.
Of course, there is much more than India could do. With the deadline for the MDGs approaching, it must take care to address other MDG targets on gender equality and women's empowerment, notably on parity in education at all levels and on maternal health. But the country has proved itself to be an example for women's political representation. Despite its cultural, ethnic, religious, linguistic and social diversity, India has managed to achieve a great deal in its six decades of independence and is continuing to make its efforts known in the area of gender equality.
Tyna has a BA in Political Science from the University of British Columbia. She is currently completing her LLB in International Law at Kingston University, and is a UNA-UK Programme Development Intern.