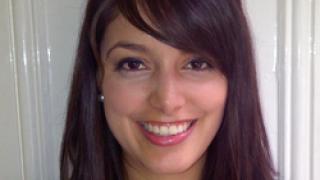 On 3 March, a renowned Argentinean activist group, the Grandmothers of the Plaza de Mayo, was awarded the UNESCO Félix Houphouët-Boigny Peace Prize - a prestigious award recognising the group's thirty-year struggle to help families torn apart by unsolved kidnappings - so-called 'disappearances' - during the country's military dictatorship. State-sponsored violence in 1976-83 saw thousands of left-wing activists, as well as students and journalists, subjected to violence. The Argentinean National Commission on the Disappearances of Persons estimates that some 13,000 people 'vanished' in this period.
Inspiring women like the Grandmothers are sorely needed in today's Latin America, but their situation is often precarious. In a recent report to the UN Human Rights Council, Margaret Seggakya, UN Special Rapporteur on the Situation of Human Rights Defenders, warned that "those working on women's rights or gender issues in the Americas appear to be most at risk of being killed". Moreover, the targeting of female activists is just one facet of the increasingly endemic violence against women in the region.
The wave of gender-based violence in Mexico's border city Juarez is a case in point. More than 300 women have been murdered there since 1993 and all cases remain unsolved, variously attributed to domestic violence, sexual crimes, drug cartels and serial killers. In January, an activist calling for an inquiry into these murders was herself killed. Although her murder appears unrelated to her activism, it is yet another manifestation of the low esteem in which women's lives are held.
While some argue that such killings are regrettable but natural by-products of drug-cartel violence and limited police resources, human rights groups point to the culture of impunity that enables these gender crimes to be normalised. In violent contexts, both criminal and conflict-related, vulnerable groups like women and children are affected first.
Mexico's government has attempted to address these problems by providing funding at all levels of government to deal with gender crimes, and creating an office dedicated to solving federal cases of violence against women. The success of these initiatives is questionable: the first head of the new office, Alicia Duarte, quit her post "out of shame for belonging to a corrupt system of justice".
In light of these developments and on the occasion of this year's International Women's Day, the UN's Resident Coordinator in Mexico, Magdy Martínez, called on the Mexican government to define feminicide as a legally separate and "particularly intolerable" crime - a call widely supported by NGOs on the ground. They hope the move will draw attention to the singular brutality of the murders and the impunity that the perpetrators enjoy.
UN Secretary-General Ban Ki-moon's 'Unite to End Violence Against Women' campaign has bolstered the initiatives of UN staff in Mexico and across the world, for violence against women is, of course, not limited to Latin America but is sadly common to all countries. Mr Ban therefore directs his call to action at us all, saying: "We must unite. Violence against women cannot be tolerated, in any form, in any context, in any circumstance." There is much work to be done.
Visit www.un.org/en/women/endviolence to find out more and to take action.
Paloma Aguilar Gonzalez is currently studying towards her MSc in International Public Policy at University College London and is a UNA-UK Programme Development Intern.