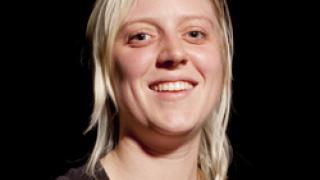 The UN Convention on the Elimination of All Forms of Discrimination Against Women (CEDAW) is the premier international human rights treaty for the protection and empowerment of women. Its purpose is to ensure that all countries that have ratified it are held to account on their obligations to protect women; end all forms of discrimination against women; safeguard women and their rights; and promote equality in the private and public spheres.
Given the reams of domestic and European legislation on gender discrimination, women in the UK may not think of CEDAW as their first recourse to justice. But CEDAW is in fact a unique tool.
Firstly, it is the only instrument that is solely concerned with the position of women rather than discrimination faced by both sexes.
Secondly, it focuses on achieving substantive equality, understanding that there needs to be positive action to ensure that women can fulfil their rights.
And thirdly, it is incredibly broad in terms of what it covers so that any and all violations of women's rights can be highlighted and addressed. This includes civil, political, economic, social, cultural and - notably - reproductive rights. It also tackles culture and tradition as influential forces shaping gender roles and family relations.
It is therefore perhaps not surprising that although the Convention has been widely ratified (186 of the UN's 192 member states have agreed to be bound by its provisions), it remains the treaty to which the most reservations, or 'opt-out clauses', have been made, and not just by the usual suspects. The UK itself made several reservations when it ratified CEDAW in 1986, including on employment and state benefits, though it has since withdrawn many of them.
How can women in the UK benefit from CEDAW?
As a signatory of CEDAW, the British government is legally bound to implement the treaty's provisions through national legislation, institutions and policy-making. In addition to the treaty itself, the UK has also ratified the CEDAW optional protocol, an add-on agreement which allows individuals to take their case to a UN committee that monitors the treaty's implementation if all national avenues have been exhausted.
When the UN committee last examined in the UK, in 2008, it noted concerns over the prevalence of violence against women and trafficking, underrepresentation in political and public life, and inequalities in legal status and state benefits. The committee asked the UK to provide a one-year update report on some critical issues and made several recommendations, many of them clearly influenced by the shadow reports submitted by women's organisations and lobbying by women attending the examination. Unfortunately many of these recommendations have yet to be addressed while current government policies are rolling back women's rights in the UK and many women's organisations are facing closure.
After the UK's last examination, the Women's Resource Centre held a national conference where the women who had attended the UK's examination in New York spoke about their experiences. CEDAW committee members provided information on the process and there were practical workshops on using international human rights instruments. Those who attended the conference were keen to maintain the momentum, to work towards a strategy for implementing CEDAW in the UK and to continue to report to the UN. A CEDAW Working Group was formed made up of women's and human rights organisations from around the UK with diverse areas of expertise and knowledge. The group currently has 43 members and meets four times a year to share information, build capacity around CEDAW and develop a strategy.
Most recently, Working Group members received three days of intensive training by experts from International Women's Rights Action Watch-Asia Pacific on producing shadow reports and lobbying the CEDAW Committee during the examination process. Following this, the Women's Resource Centre, in partnership with the Equality and Human Rights Commission, Rights of Women and the British Institute of Human Rights, ran four one-day events around the country to provide training to women's organisations and individual women on CEDAW, its Optional Protocol and on gathering evidence for a shadow report.
The next examination of the UK is in 2012 and the government is due to submit its report to the CEDAW Committee in May 2011. It is crucial that the voices of women in the UK are heard on this international stage and that the Committee again makes strong recommendations to the government for action on women's rights. There are various ways in which women can participate, notably through consultation events running throughout 2011, in the lead-up to the final shadow reports being sent to the UN in early 2012.
If you would like to get involved in this process, please email shadowreport@wrc.org.uk providing details on how you would like to contribute or any evidence which may be useful.
You can also help to raise awareness of CEDAW in the UK and ensure that rights are upheld under the Convention. Here are some ideas:
- Contact your MP or local authority to ask what they are doing to address the CEDAW recommendations

- Use CEDAW and this language in policy consultation responses, reports and publicity

- Raise awareness about CEDAW with others and let women know what their human rights are under CEDAW
For more information on the events and other information on using CEDAW in the UK please see www.wrc.org.uk/cedaw.
Charlotte Gage is Policy Officer at the Women's Resource Centre.