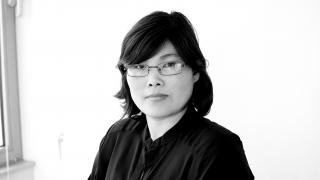 Jihyun Park, a North Korean refugee now settled in the UK, shares her story with New World.
Tell us about yourself
I am Jihyun Park, Outreach and Project Officer at the European Alliance for Human Rights in North Korea (EAHRNK). I manage our Korean-language output, oversee projects and build relations with refugees. My home town is in North Hamgyung Province. I hold a mathematics and science degree and I used to be a teacher.
What was your day-to-day life like?
In North Korea a person has two kinds of life and two kinds of food: physical and political. The dictators say that although a person's life vanishes when the person dies, their political life is eternal. They also say that one can bear physical hunger but without food for the mind one cannot live among comrades, so while food for the body has run out, people are fed with "political food", which causes indigestion! Many young people are willing to sacrifice their bodies for their political life. In exchange for our loyalty, we receive famine and death.
Why did you leave North Korea?
I decided to leave when my brother was thrown out of the military. My father was ill and when military officials came looking for my brother, the stress worsened my father's condition. He urged us to leave.
How did you manage to leave?
I was trafficked to China and tricked by the broker, who told me that I would need to raise the money to help bring my brother across. He promised me a well-paid job. Instead I was sold to a man for 5,000 yuan (about £530). I spent six years as his slave, had a son and was sent to a prison camp. Eventually I was repatriated and separated from my boy.
The North Korean labour camp was worse than the Chinese prison. We had to clear the land with our bare hands. Four women had to pull an ox-cart, two in front and two at the back, carrying a ton of soil in the cart. We ate raw potatoes straight out of the ground and picked seeds from animal dung to survive. I was released from the camp after my uncle sent a letter promising to look after me and prevent me from escaping. Later I was again trafficked to China – this time by choice – to find my son. From there I made it to the UK. 
How are you settling in? What challenges have you encountered in the UK?
I came to the UK in 2008. It was the first time I had heard English. I could not communicate with anyone. I wanted to learn English, so I went to Refugee Action and they referred me to a mosque where I had English lessons once a week. After receiving my refugee visa, I looked for jobs and submitted résumés but many required specific qualifications. North Korean qualifications are generally not recognised, so I studied for as many qualifications as I could. I also worked hard to improve my English, so that I could talk to my children and help them with their homework.
Nowadays I help other North Korean refugees. Last year I started an English class at EAHRNK and we often speak about human rights. It was not until I reached the UK that I learnt about rights and that mine had been abused. I remember sitting at the dinner table with my family in our home in Manchester. We were talking about our day – just talking and laughing and smiling. I felt happiness for the first time. In North Korea, one's happiness is not one's own – happiness belongs to the regime. Back then, I did not know what it means to be human.
What hopes do you have for your country? Do you hope to return?
I tried to bury my painful past life and not think about it. Now I tell my story because I want people to care about North Koreans. The global community must come together to help improve the lives of North Koreans. This means not repatriating defectors, as China still does, as well as engaging the North Korean government on human rights and holding them to account for the heinous crimes they commit against their people on a daily basis.
The most important strategy for engagement is to spread knowledge and information from outside to North Koreans. My dream is to become a human rights lawyer. I want to teach North Koreans about their human rights, and about freedom and happiness. 
UNA-UK would like to thank Migrant Voice for their support in securing this interview.
Photo: North Korean defectors hide their faces as they arrive at an immigration detention centre in Bangkok in October 2006, after a Thai court convicted them of illegal entry and ruled they should be repatriated. They hope to be granted refugee status and relocated to South Korea. Copyright AFP PHOTO/ Saeed Khan