You are here: A global health check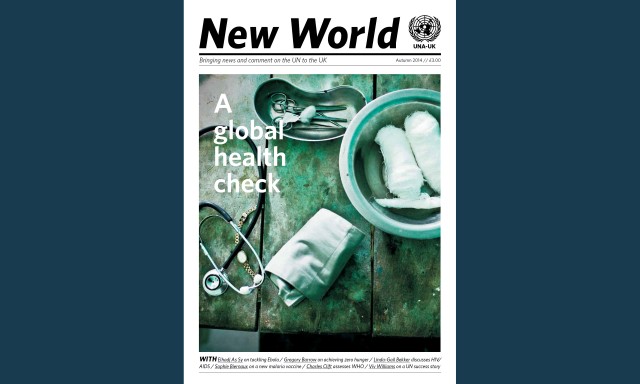 As part of our latest double issue, this autumn 2014 issue of New World takes a look at the field of global health (click here for the winter Special issue).
The magazine includes timely contributions on some of the world's major health concerns and the UN's efforts to tackle them. There are also contributions from our networks, including an article from Viv Williams, Chair of UNA Chichester & District, on local and global efforts to fight polio, an interview with World Food Programme's London Director Greg Barrow and updates on UNA-UK's recent activities.