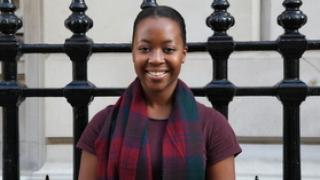 An increase in campaigns to end female genital mutilation (FGM) in the UK and around the world coincides with evidence that, despite being illegal, thousands of young women in this country still undergo the practice. According to the World Health Organization, more than 125 million women globally have had FGM performed on their bodies, defined by the Centre for Reproductive Rights as "the collective name given to a number of cultural practices that involve the partial or total cutting of female genitals".
While FGM is sparking much lively debate around the world, including at the first UN-backed "Girl Summit" held in London in July 2014, many of FGM's proponents do not think they are doing anything wrong. What is more, they argue that FGM is a practice embedded in cultural beliefs and traditions, and should be accepted as such.
Concerns about FGM are often based upon the health consequences of the practice, but equally important is the question of human rights. For many, FGM constitutes an unacceptable violation of the fundamental rights of women. Various UN agreements and conventions set out the obligations of UN member states to ensure the protection and promotion of human rights, including sexual and reproductive rights.
One of the most difficult obstacles to overcome with reproductive and sexual rights is that of establishing it in states where historical, cultural and religious barriers restrain their implementation.  Although the Office of the High Commissioner for Human Rights (OHCHR) seeks to promote human rights globally, it is important to note that that the concept of human rights still faces huge challenges in a culturally diverse global setting. There is by no means an international consensus about whether sexual and reproductive rights can be considered universal. 
In states such as Nigeria and in the Maasai tribe in Kenya, for example, FGM is defended by groups who argue that criminalising female circumcision is effectively criminalising their custom. Cultural tradition often dictates that FGM is a necessary part of properly raising a girl and is frequently seen as an important rite of passage . When the time comes to marry, society puts a high premium on girls who have been cut. Many also suggest that FGM is the female equivalent to male circumcision, which has similar religious and traditional foundations, but is not internationally frowned upon. Can we really ignore the cultural aspect of this definition?
To counter these arguments, UN Women suggests that banning FGM is a "very important step to bringing about cultural and attitudinal change". This suggests that ultimately, what is more important than cultural and traditional beliefs is the benefits young women obtain through the application of their human rights.
Sexual and reproductive rights are important because women's lives, health, privacy, equality, education and more cannot be protected without ensuring that they have autonomous control over their bodies. As we engage in the endless squabble of what is tradition and what a human right is, women at risk will continue to suffer, waiting for the debate to be resolved.
Abi Ogunmwonyi is currently studying towards an MSc at The London School of Economics and Political Science in Law, Anthropology and Society and is an Outreach Intern at UNA-UK