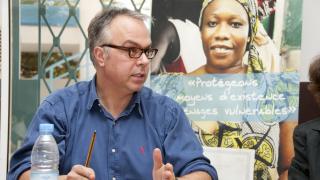 Greg Barrow from the World Food Programme talks to New World about the UN's efforts to achieve "zero hunger".
Tell us about your work
I am the Director of the World Food Programme (WFP) London office where I work with a small specialised team, dealing with media relations, campaigns and the management of WFP's key partnerships with both the private sector and government institutions.
What do you love most about your job?
It is great to have the opportunity to be an advocate for an organisation that is doing such amazing work on the frontlines of hunger around the world. Last year, WFP fed more than 80 million people in 75 different countries and as well as saving lives, we are helping to build resilience in communities so that they are better able to cope themselves the next time disaster hits.
And what's the most challenging part?
There are so many pressing issues in the world that it can be a real challenge to ensure that all of them get the attention they deserve. Of course, at WFP, we firmly believe that the food needs of the 842 million people who go hungry every day should be a global priority, but we are also mindful that other issues such as
education, sanitation and shelter all need attention if we are going to improve the lives of the most vulnerable.
What is WFP's role in responding to emergencies such as in Iraq or Syria?
WFP has been at the forefront of the humanitarian response in Syria and the wider region since the very start of the latest crisis. Every month, we feed between three and four million people inside Syria and close to two million refugees who have fled across the border to neighbouring countries. The recent upsurge in conflict in Iraq has seen WFP escalate its response to provide assistance to Iraqis fleeing internal conflict, and WFP has assisted more than one million people since June.
Outside of the Middle East, international observers fear impending famines in Somalia and South Sudan. Who actually decides what constitutes a famine?
The presence or absence of famine is determined by rigorous analysis of evidence compiled by a partnership of humanitarian agencies and analytical organisations that use a set of tools known as the Integrated Food Security Phase Classification (IPC). Famine is declared by the IPC only once clear evidence has been gathered that shows that food shortages and their impact in terms of mortality among the general population have passed a particular threshold.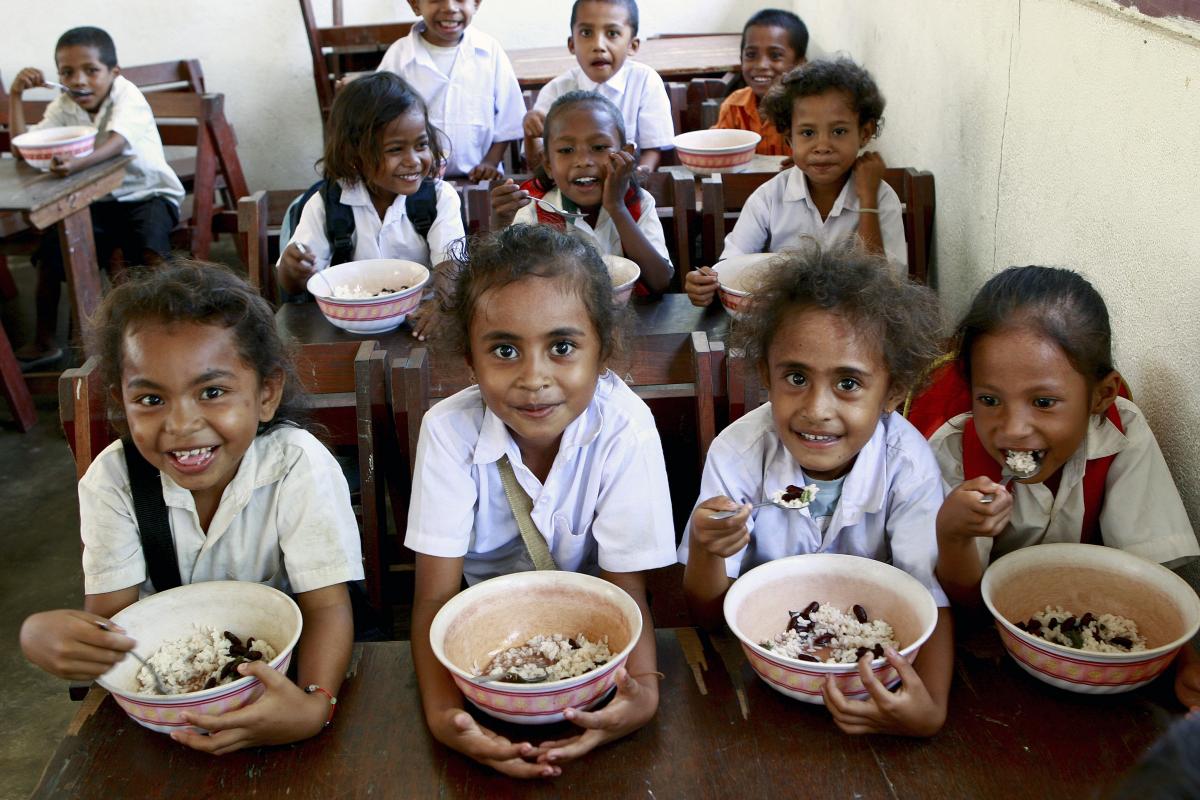 Many of the 80 million people who receive WFP support aren't facing a humanitarian crisis but live in countries that are food insecure. Tell us about this work.
Most of the world's hungry are facing what we call chronic hunger. This means they are unlikely to die as a result of their lack of nutritious food, but they are likely to suffer consequences as a result of malnutrition. The impact of malnutrition on young children is of particular concern as this can have a long-term impact on physical and intellectual development. In some regions of the world, such as sub-
Saharan Africa, where child malnutrition is particularly prevalent, studies have also shown an economic impact which results in reduced levels of GDP. WFP is working to ensure that more children have access to the right kind of nutritious food that will help them realise their full physical and intellectual potential and allow them to contribute fully to the economies of the countries where they live.
And how does this contribute to the UN's wider global health efforts?
It is often said that malnutrition kills more than AIDS, tuberculosis and malaria combined. At WFP, we see the push for zero hunger as a gateway that will help us move closer to achieving so many of the UN's wider aims, either through the Millennium Development Goals that will conclude in 2015, or their successor Sustainable Development Goals which will set new targets for the future.
What are your hopes for the future?
Our goal is quite simple: to end hunger in our lifetimes.
Greg Barrow has worked for WFP for the past 10 years, in London and at the programme's headquarters in Rome. Before joining WFP he had a career as a journalist and BBC foreign correspondent in sub-Saharan Africa and the United States
Photo: with support from the World Food Programme, Timor-Leste's Ministry of Education is providing schoolchildren with mid-morning meals. © UN Photo/Martine Perret.