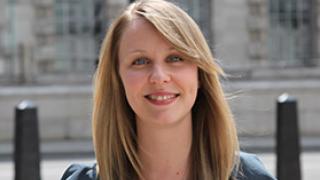 At first glance, health appears to be a truly global issue. Good health underpins the development of communities and countries. It is also an issue which undeniably affects us all in some shape or form – it comes in second in the UN's MY World project, a survey of global priorities with over five million votes cast (education came first).
The UN, primarily through the World Health Organization (WHO) as well as a range of other programmes, funds and agencies (see our feature for more information), steers much of the global health agenda. WHO's regulatory and technical support coordinates medical interventions in countries around the world, whilst dedicated initiatives fight some of the deadliest known diseases.
This global system is not immune to shocks. As Sir Jeremy argues in his editorial, much greater emphasis is needed on building the resilience of developing countries. Unpredictable events like the recent Ebola outbreak can collapse entire healthcare systems within just a few months (see our article here). And we're only just beginning to understand the potential ramifications of our growing resistance to antibiotics (read our online exclusive from England's Chief Medical Officer, Dame Sally Davies).
Unfortunately, funding to strengthen the capacity of health systems themselves, as opposed to tackling the ailments they treat, is badly lacking. According to the Institute for Health Metrics and Evaluation, in 2011, just four per cent of all aid spending on health went to health sector support.
That's not to say more money means fewer problems. Spending on the famously problematic US healthcare system – the world's biggest – accounted for a whopping 17.9 per cent of the country's GDP in 2012 (the global average was 10.2 per cent). Here in the UK, growing demand for services and flat levels of funding means it is estimated that the NHS will have a deficit of £30bn by 2020. In both countries, healthcare is a major political fault line and a key campaigning issue.
Putting this into context, someone born in the UK in 2012 can expect to live 82 years, whereas a child born in Sierra Leone will live on average just 45 years – the world's lowest life expectancy. According to the UN report World Health Statistics 2014, 70 per cent of all years of life lost in WHO's African Region are due to infectious diseases and maternal, neonatal and nutritional causes. In high-income countries, these causes account for only eight per cent. By almost all measures, the disparities between high-income and low-income countries are stark. The principles of healthcare may be global, but in practice it is decidedly local.
As this issue of New World sets out, the world has made exciting progress in some areas – malaria, HIV/AIDS and polio to name but a few – but efforts must be vastly accelerated if we are to cure ourselves of these ills altogether. For all our advances, it remains true today that how long and healthy your life is depends on the country in which you are born. As the only body with the universal scope and worldwide expertise required to tackle these issues, the UN should aspire to bridge this outmoded divide.
Hayley Richardson is Policy & Advocacy Officer at UNA-UK and editor of New World. You can follow her on Twitter @Hayliana