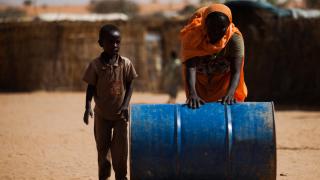 After years of civil war and following an historic referendum, Sudan split into two in July 2011. Many hailed South Sudan, the world's newest country, as a triumph for the UN-monitored peace process. Nearly four years on, however, conflict and instability still plague both nations.
(Above) A woman with her child pushes a tank to collect water provided by United Nations Hybrid Operation in Darfur (UNAMID). UNAMID was established in 2008 following clashes between government forces and armed rebel groups in North Darfur, Sudan.
© UN Photo/Albert González Farran.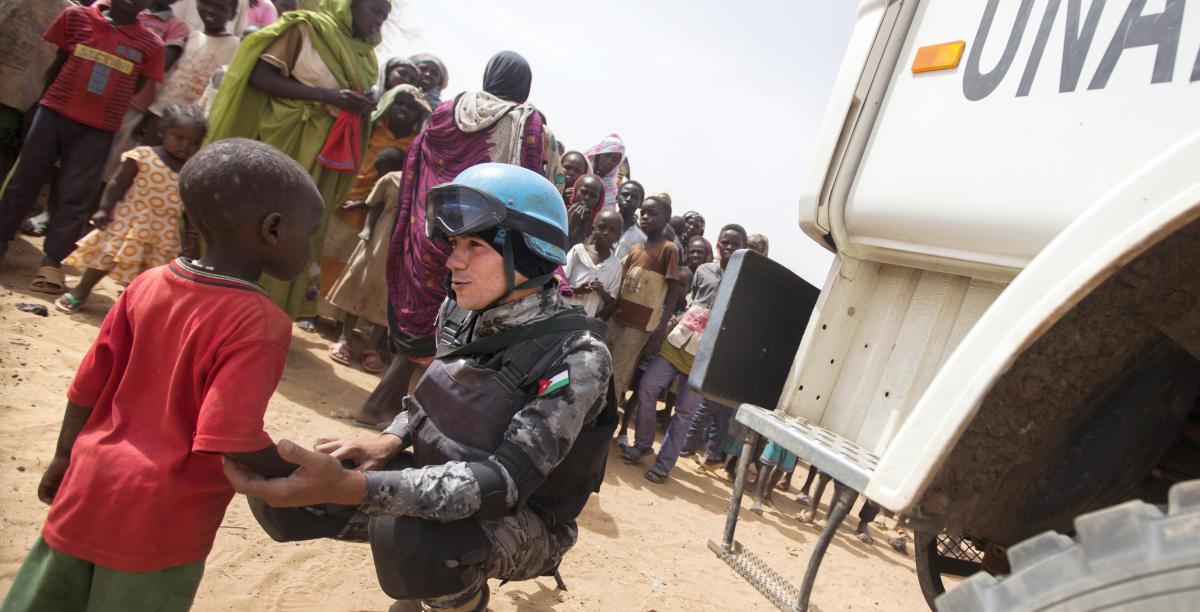 A formed police unit officer from UNAMID interacts with a child in the Zam Zam camp for internally displaced people (IDP) in North Darfur. According to the UN Office for the Coordination of Humanitarian Affairs, a new wave of violence across Darfur has forced an estimated 200,000 people to flee their homes since the start of this year.
© UN Photo/Albert González Farran.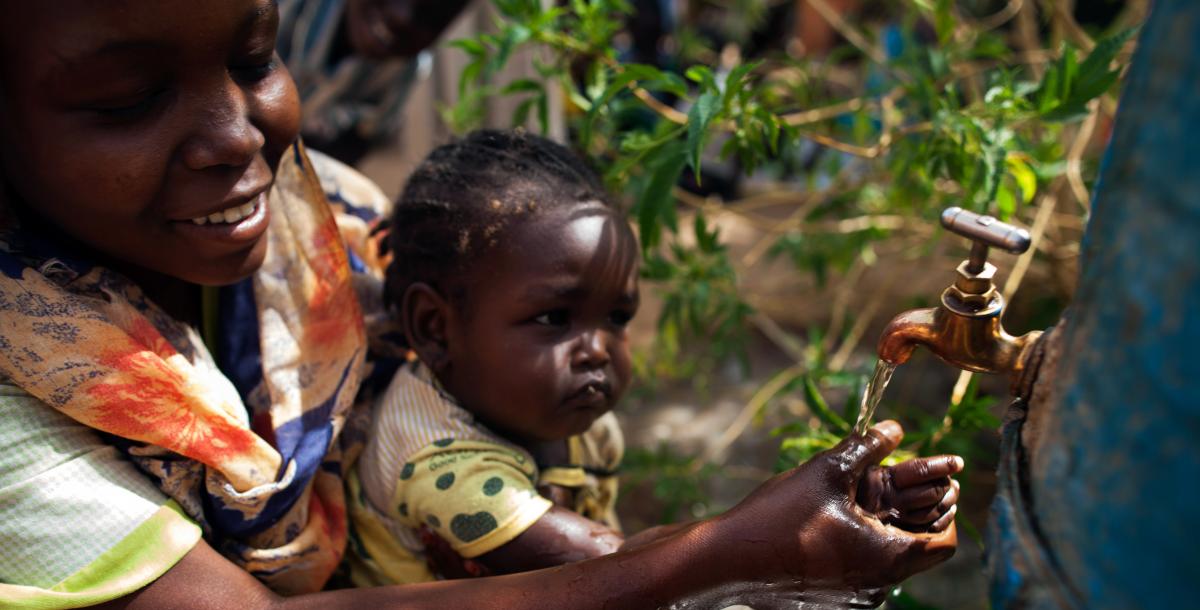 A woman helps her child to wash hands before a meal at a food distribution centre in an IDP camp in North Darfur. More than 8,000 women and children living in the camp benefit from nutrition programmes run by the World Food Programme.
© UN Photo/Albert González Farran.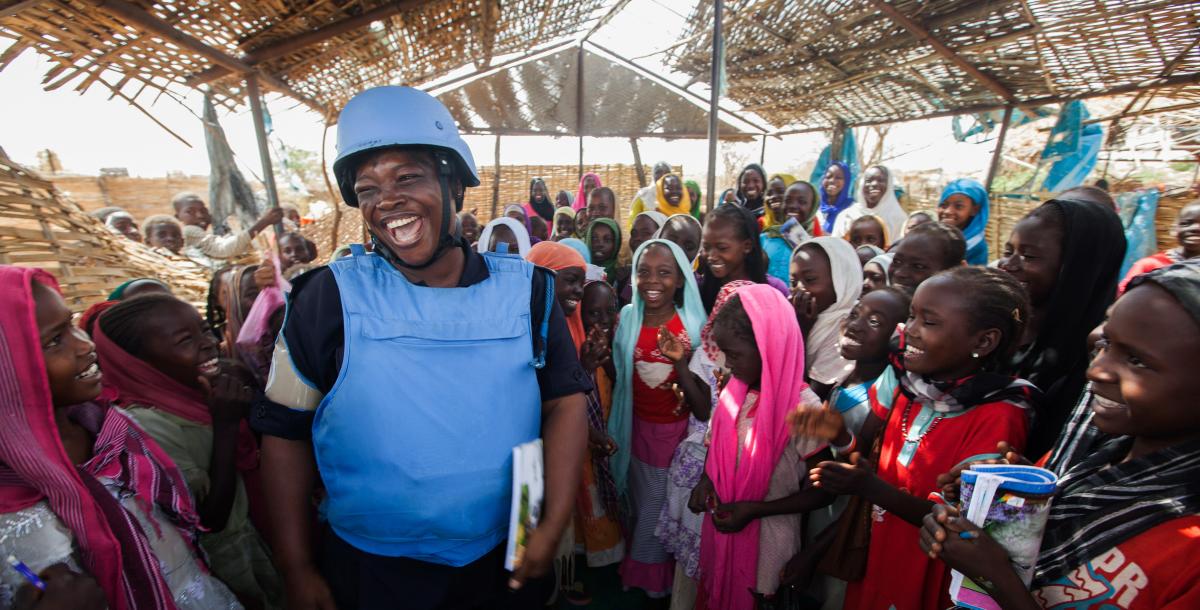 A UNAMID police officer with schoolchildren at the El Sereif IDP camp. UNAMID is mandated to protect civilians, contribute to security for humanitarian assistance, assist with an inclusive political process and promote human rights and the rule of law.
© UN Photo/Albert González Farran.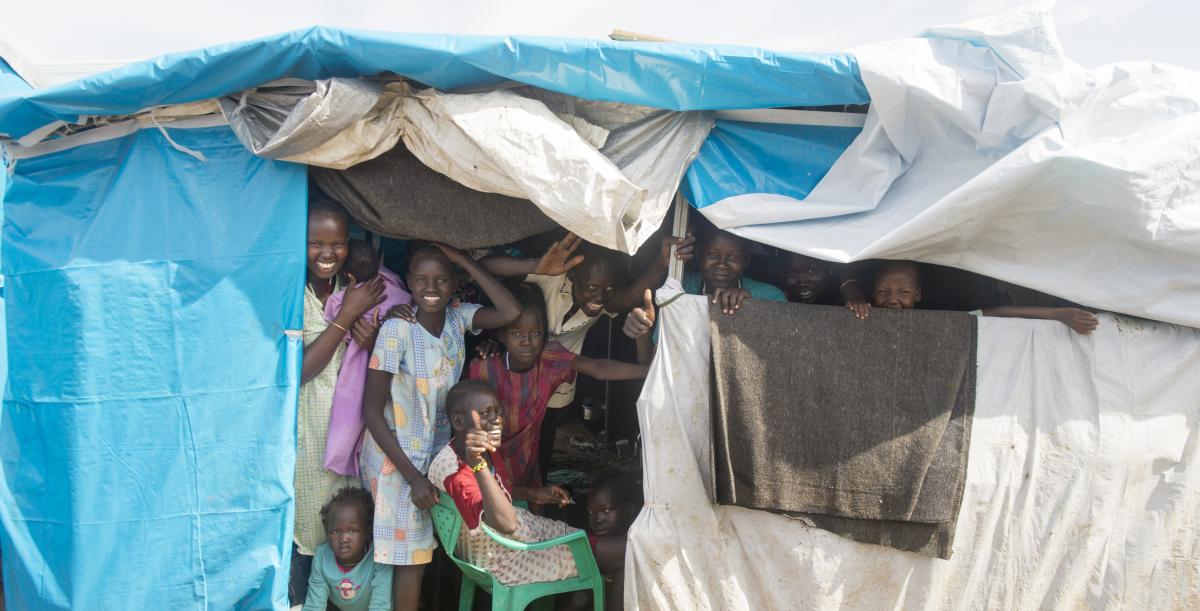 Children at the Tomping civilian protection camp in Juba, South Sudan, at the time of the UN Secretary-General's visit. The Tomping camp is protecting approximately 20,000 civilians displaced by the fighting between government and rebel forces, which broke out in December 2013.
© UN Photo/Eskinder Debebe.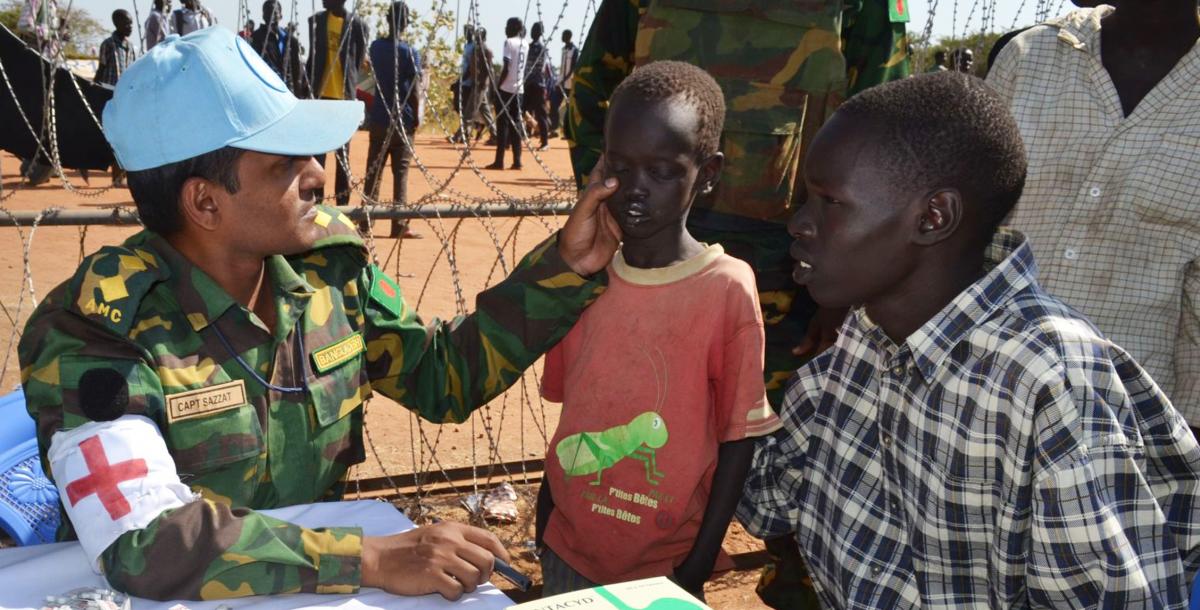 A medical officer from the UN Mission in South Sudan (UNMISS) provides assistance to a young child seeking help at an IDP camp in South Sudan. UNMISS peacekeepers have been assisting displaced civilians in South Sudan by providing protection, building sanitation facilities and offering medical support.
© UN Photo/UNMISS
Rwandan peacekeepers from UNMISS work with the local community to build a new school in Kapuri. The old school had no restrooms, and its incomplete classrooms were too small for the 420 students. 
© UN Photo/JC McIlwaine.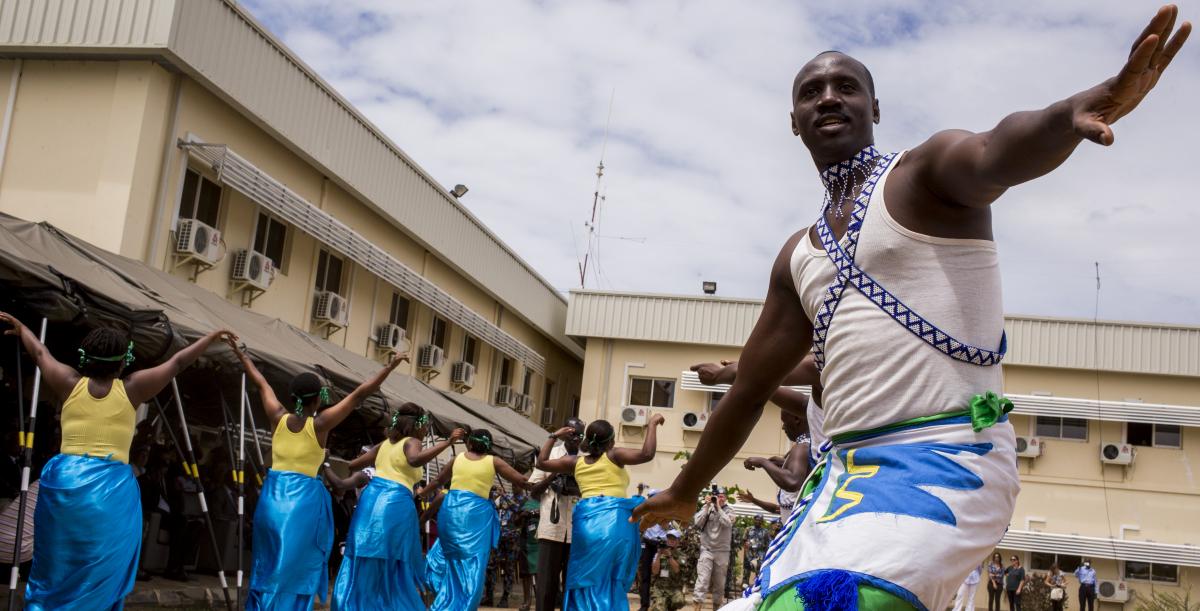 UN Day celebrations in Juba conducted by UNMISS. The celebration included cultural performances by the Mission's Rwandan and Nepalese battalions.
© UN Photo/JC McIlwaine.
Photo story compiled by Kieran Richardson, UNA-UK Policy & Advocacy Intern.