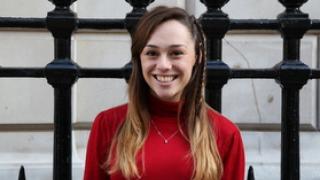 It is widely acknowledged that universal access to reproductive health education and services is the cornerstone to alleviating extreme poverty across the globe. Yet, with less than 500 days until the deadline to meet the Millennium Development Goals (MDGs), the target that committed to improving maternal health and reducing maternal mortality by three quarters remains one of the furthest from realisation.
Whilst the time-bound goal boasts some encouraging developments since its inception in 2010, for example maternal mortality has declined by about two-thirds in regions such as Eastern Asia and Northern Africa, progress has stalled in recent years and these important gains are being somewhat overshadowed by the scale of work still left to do.
Every day, almost 800 women die in pregnancy or childbirth, and according to the United Nations Population Fund (UNFPA), we would need to save 158,000 women before December 2015 to achieve global targets for MDG5. What is more, some 140 million women worldwide say they would like to delay or avoid pregnancy, but can't due to lack of access to voluntary family planning. These daunting figures seem increasingly unlikely to be met given that since the mid-1990s most developing countries have experienced significant reductions in donor funding for reproductive health, especially for family planning.
Although the concept of access to reproductive health is generally accepted the world over, in practice the topic remains culturally sensitive. Every year millions of dollars are spent on various health issues yet many nation donors remain unwilling to provide funding for safe abortion services. The US is one such nation that has famously refused to fund such services in the past, and under the Bush administration the US stopped giving funding to the UNFPA altogether. In 2009, the US began to donate again to the UN agency, however due to their own national policies, namely the 1973 Helms Amendment, the US still contributes very little to safe abortion work in the developing world.
Whilst eradicating extreme hunger and combating HIV/AIDS will rightfully continue to be priority goals for governments in developing countries, the health of mothers, and consequently children, is critically important to almost every area of human development. In fact, mothers with access to reproductive health services are not only likely to live longer and have healthier lives, they also tend to have smaller families thus allowing parents to invest more in each child and consequently decreasing the likelihood of malnutrition and disease. Furthermore, children with fewer siblings are more likely to stay in school and have access to better opportunities and employment prospects. 
Recent global movements such as Every Woman Every Child, Family Planning 2020 and the Every Newborn Action Plan have been launched in order to accelerate the delivery of life saving interventions in developing countries. Importantly, these campaigns consider the improvement of maternal health to be not purely a global health issue but a human rights imperative. By focusing on maternal health as a basic human right, and with greater and sustained government and donor funding, the gap between the promise of MDG5 and the current reality for women can be narrowed.
According to Population Action International, governments and donors will need to invest around $6.7 billion to achieve international family planning goals, but increasing women's access to family planning and reproductive health services is critical to achieving MDG5. The realisation of this goal is thus contingent on not only greater and sustained financial commitment from donor nations, but also advances in gender equality, the empowerment of women and an acknowledgment of a woman's right to choose.
As the 2015 deadline for the MDGs draws nearer, and rates of maternal mortality remain high, the world's nations must envision the next set of global development goals. Can we assume that universal access to reproductive health, given its inextricable links with the progress of all other development goals, will have a prominent place in the post-2015 agenda?
Victoria Low has a degree in Spanish and English from the University of Southampton and is currently a Membership Administration & Projects Intern at UNA-UK