You are here: General Election 2017: Putting a foreign policy lens on party manifestos
30 May 2017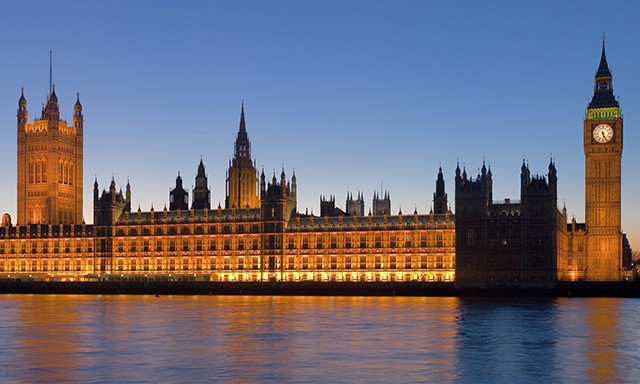 Britain's prosperity and security depend on factors we cannot control alone.  As such, foreign policy must be a priority in any decision on Britain's future.
UNA-UK is shining a spotlight on global issues in the run-up to the General Election by extracting passages from parties' manifestos on the subject of international cooperation, as well as on the key areas of foreign policy identified by our report 'Keeping Britain Global'.
This initiative is part of a set of General Election resources released by UNA-UK to stimulate informed debate on international cooperation and the UN.
Understanding the results
When reviewing the results, please remember the following:
The text included comprises verbatim extracts from political parties
Parties have been ordered by number of MPs returned to Westminster during the 2015-2017 parliament (where numbers were tied, results of the 2010-2015 parliament was used)
The Co-operative Party has been listed last given that its MPs are also jointly Labour MPs and as such there were no exclusively Co-operative Party MPs
Different parties approach manifestos differently; some will be more detailed and discursive, others prefer to keep it simple
Manifestos are not the only policy expression by political parties - the absence of information on a particular issue could be caused by a number of reasons and may not indicate the absence of a policy on this issue
UNA-UK has also obtained exclusive statements from parties regarding their approaches to the United Nations
Given that responsibility for British foreign policy lies with the Westminster government, some parties based in devolved nations may choose not to include commitments on foreign policy
We are including the main manifestos of the 12 political parties that returned MPs to Westminster during the 2015-2017 parliament (at the time of writing, not all manifestos had been released)
While we aim to be as thorough as possible, we may have missed something so please do not take this as a definitive round-up of policies
For definitive information, please read the manifestos directly (see links below)
UNA-UK is a UK registered charity and is not affiliated with any political party. Read our statement on the Lobbying Act
Links to manifestos*
Social Democratic and Labour Party
*UNA-UK has included all manifestos of those parties which returned MPs to Westminster during the most recent (2015-2017) parliament.  Please note, at the time of writing, not all manifestos had been released.