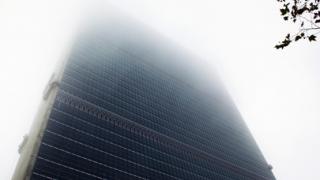 With three weeks to go until polling day, there has been little by way of meaningful debate on foreign policy beyond Brexit.
Despite the momentous task ahead for the UK's next government - to shape Britain's role with Europe and the world - the election is mainly being fought on narrow and highly politicised domestic issues, with foreign policy discussed primarily as a vehicle to further Britain's short-term interests.
Though our own manifesto and policy report 'Keeping Britian Global'  UNA-UK argues that this is no way to plan for the future.  We believe our reaction to global trends should be to look outwards, not inwards. As the lines between national and international interest blur, Britain's future is best served by investing in the international system, with the UN at its heart. Developing such policies must be part of the conversation on Britain's future role.
In an effort to contribute to a more informed debate, UNA-UK has written to all major UK political parties* asking for them for a statement setting out their approach to the United Nations.  We hope this initiative will give voters and journalists the chance to explore parties' positions on the critical question of international cooperation, and at the same time provide us with a tool to hold the future government to account.
The statements that UNA-UK has received have been listed below in alphabetical order by party.  
Ahead of the General Election, UNA-UK has also released a General Election Pack, which includes a hustings guide, to support our nationwide supporter-base.
* UNA-UK has requested a statement from all political parties that returned MPs to Westminster during the most recent (2015-2017) parliament.  We have published all the statements that have been received to date and will add any others as they come in.
Image: A view of UN Headquarters' Secretariat building immersed in morning fog (c) UN Photo
No results for Category: [node:field_category]