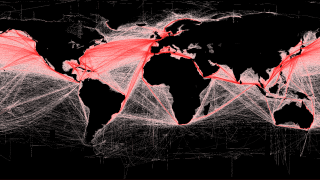 UNA-UK has today launched its manifesto for the 2017 General Election. Click here to show your support:
Keeping Britain Global
Everybody in the UK benefits from the international system - from laws that govern trade and protect our rights, to institutions that address climate change and conflict. Over the past 70 years, this system has brought stability and prosperity to many of us.
But the proceeds of globalisation have not been shared evenly. And so, across the world, outlooks are narrowing. In some countries, embracing this trend has led to electoral advantage, at least in the short-term. But this is not a strategy for the future.
Britain's long-term interests require a different approach. Our security and success depend on factors that we cannot control alone. From employment to energy, Port Talbot to Hinkley Point, the things we care about have a global dimension.
We believe our reaction should be to look outwards, not inwards. In the 21st century Britain's national interest and the UN's vision of a peaceful and just world are one and the same.
But commitment to international cooperation has seldom been more in doubt. This uncertainty needs a decisive response.
It is time to put foreign policy at the heart of the General Election. This is not just about our relationship with the European Union. This is about building cross-party consensus on issues like international peace, migration, human rights, the environment, the UN, Britain's role in the world - these things are bigger and more important than party politics.
UNA-UK is calling on all political parties to commit to:
Placing the UN at the centre of British foreign policy and taking steps to make it work better
Taking a multilateral approach to peace and security challenges that is firmly rooted in international law
Maintaining our 0.7% overseas aid commitment, which saves lives every day and tackles the root causes of threats to our security
Ensuring that our actions - at home and abroad - live up to our proud record in creating human rights laws and norms
Adopting arms control policies to which the rest of the world can aspire
Increasing our contribution to UN peacekeeping, using our highly skilled troops to build stability overseas and keep us safe in the process
Becoming a world leader in the transition towards a zero-carbon economy
Making the protection of innocent people the focus of our privileged place on the UN Security Council
Extending a warm welcome to those fleeing conflict and persecution in line with the letter – and spirit – of the 1951 UN Refugee Convention
Shouldering the extra responsibilities that come with being a nuclear power by taking steps to further global disarmament
Ahead of the General Election, UNA-UK has also published exclusive statements from political parties detailing their approaches to the UN, a policy report and a General Election Pack including a hustings guide.