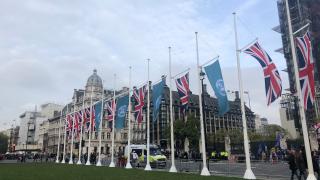 During the election period, political parties have frequently reduced discussions on global issues to discussions about Brexit, with Britain's role in the world envisaged as a vehicle to deliver short-term political goals.
UNA-UK is alarmed by the narrowness of this approach and the corresponding lack of national debate about Britain's place in a changing world.  A major overhaul will clearly be required to adapt to our potential future status outside of the EU, but also to tackle major global challenges like climate change, emerging cyber threats and rising big-power tensions. Details have been thin on the ground.
UNA-UK's manifesto is based on the understanding that ignoring the magnitude of global trends will significantly hamper the ability of future governments to deliver positive outcomes for British citizens. For these reasons, Britain's future would be well served by putting global solidarity at the forefront of the debate and investing in the substance and institutions of global cooperation.
In an effort to contribute to a more informed national conversation, UNA-UK has written to all major UK political parties* to ask them for a statement setting out their approach to the United Nations and explaining how they will inspire the electorate on this agenda.  We hope this initiative will give voters and journalists the chance to explore in more detail parties' positions on the critical question of international cooperation, while at the same time providing us with a tool to hold the future government to account.
Read the exclusive statements obtained by UNA-UK below (listed in alphabetical order):
UNA-UK is grateful for political parties for taking part in this initiative. We are delighted to have shared it with our 20,000 strong nationwide supporter base.
Ahead of the General Election, UNA-UK has also released a manifesto, a hustings guide and questions for candidates.
* UNA-UK requested a statement from all political parties that returned MPs to Westminster as a result of the 2017 General Election.  We have published all the statements that have been received to date and will add any others as they come in.
No results for Category: [node:field_category]