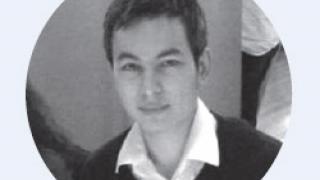 Quintin Chou-Lambert outlines why the newest UNA Youth branch – the SOAS UNA society – might become one of the liveliest
Welcome to the School of Oriental and African Studies (SOAS) – home to 5,400 students from over 130 countries and, now, to a new branch of UNA Youth. Founded in winter 2011, the SOAS UNA society aims to promote awareness and discussion on issues relating to the UN, through guest speakers, debates, special-interest films, UN-related career sessions and informal socials.
I founded the society along with Leticia Thomas and Rebecca Craig, two of my classmates on the MSc in Violence, Conflict and Development. We are delighted that SOAS faculty member Dr Dan Plesch – author of the groundbreaking book America, Hitler and the UN, and a member of UNAUK's expert advisory panel – has agreed to act as an advisor during our inaugural year.
We decided to start the branch to provide a platform for engaging directly, and critically, with UN-related issues. Our first event was a debate on the motion: "The UN does more harm than good for global security and development."
The World Bank's "World Development Report" in 2011 highlighted the devastating impact of intra-state conflict on development and suggests that the prevention of violence is as important for development as initiatives like the UN Millennium Development Goals. But preventing conflict often entails sustained engagement by a plethora of international, national and local stakeholders. We hope that our event fleshed out some of these challenges and provided a frank assessment of the UN's responses to them, especially in terms of legitimacy and credibility – both of which are crucial to the organisation's effectiveness.
Questions about the UN's performance are regularly voiced at SOAS, where perceptions range from interested to hostile.
We spoke to more than 100 students while scouting for members and it is clear that motives for engaging with UN issues can vary greatly. "I'm interested in a career with the UN but don't want to work for an organisation that could be having a negative impact … I'd like to find out more about the UN's effectiveness," says Lucile Kamar, a postgraduate student in human rights law.
James Burnett, another masters student, believes that attitudes towards the UN vary considerably at SOAS because of the school's international make-up and the different approaches within its academic disciplines. He believes that this makes SOAS a fertile hunting ground for our new society: "Many articles I'm reading in my Social Anthropology of Development course cast a critical eye over UN development interventions, so debating the UN's legitimacy and credibility is highly complementary to my studies."
Other opinions are less favourable.
"Critiquing the UN – I'm up for that!" says one undergraduate politics student, citing the UN's interventions in Côte d'Ivoire and Libya as examples of potential challenges to the organisation's legitimacy.
We hope that by engaging with a range of students with different opinions, we will be able to focus attention on global problems and where the solutions to them may lie. Despite the evolving consensus around the Millennium Development Goals and the 'responsibility to protect', their implementation remains controversial in many parts of the world, and among a significant proportion of the 40% of SOAS students who come from outside the UK.
Many of them will go on to careers that involve interaction with the UN system, either at field or head-office level. By offering them the chance to gain new perspectives on what the UN does, its strengths and weaknesses, and how it might be improved, the SOAS UNA society hopes to increase students' understanding of how the organisation contributes to tackling global problems, and what role they might play in pursuing the same end.
Quintin Chou-Lambert is President of the SOAS UNA Society and a member of UNA-UK's Young Professional Network