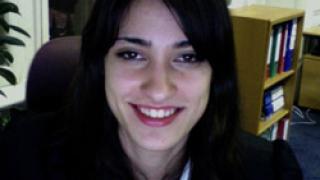 I was thirteen when I first experienced it: the excitement, the tension, the atmosphere. Studying at a French school in Turkey, the only way I could improve my English was to join the Model United Nations Club, so with my mum's encouragement, I did. I knew hardly anything about the UN at the time, nor was I following what was going on in the world. Feeling less than confident, I stepped into the MUN Club room and as soon as I did, I loved it.
The first conference I took part in was the Robert College International Model UN in Istanbul.  Although I felt strongly about the topics being discussed, shyness got the better of me and I didn't say much. At first. But when a male delegate representing Iran claimed that "women should go back to where God intended them to be: the kitchen", my hand shot up in fury and I stood up in front of everyone and spoke about the importance of gender equality and women's empowerment in today's society. It all happened so fast that I did not have time to feel unsure of myself; I just wanted to get my point across.
That day, I realised that the work of the UN is vital if we are to improve the world in which we live. It provides the most diplomatic channel for ensuring that gender inequality and other injustices will be stamped out, hopefully never to rear their ugly heads again! 
One of the main benefits of doing MUN at school is that students are able to 'step into another person's shoes'. You don't always get to represent a country that has policies you sympathise with. This requires thinking outside the box and justifying positions that may go against what you believe to be right. You also get the chance to make new friends. At my first conference, I met people from different countries – people with strong opinions who, like me, wanted to make a difference. The friendships I made survived long after the conference was over, even though many of the delegates lived miles away. And I have had lots of fun with the MUN team from my own school, staying at hostels in Geneva, admiring the UN Headquarters by day and gossiping by night.
MUN is not just an opportunity to learn new things and improve key skills, such as research, debating, public speaking, empathy and teamwork. It is also a great way to make friends, learn about other cultures and, most importantly, explore how best to make a difference in the world. During my first conference, a small seed began to grow within me. At first I didn't realise what it was, but now I see that it has grown into a strong ambition to work for women's rights and, eventually, join the United Nations.
Holly Ulusan is studying for her GCSEs at the Anglo European School and has recently volunteered with UNA-UK. She has participated in a number of Model United Nations events and is running her school's own MUN society.