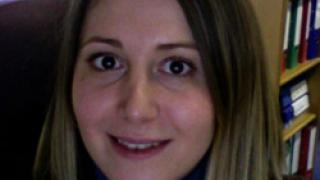 The United Nations has designated 2012 as the International Year of Co-operatives. Its aim is to promote co-operatives as an alternative values-based business model capable of providing a sustainable source of income for communities and individuals. At the General Assembly launch of the Year in October 2011, the president of the International Co-operative Alliance, Dame Pauline Gray, stressed the importance of the co-operative movement in the current economic climate and called for its recognition among policymakers worldwide.
The co-operative movement originated two hundred years ago in Britain as a response to tensions caused by the industrial revolution. Today some one billion people around the world are members of co-operatives, as the international community once again turns towards them in light of the recent economic downturn.
The principles of co-operative businesses are: shared ownership and governance by its members, cooperation and equality, social responsibility and environmental sustainability. As such, co-operatives differ from their corporative competitors in that they aim to meet the needs of their members rather than maximise profit and are thus referred to as "enterprises with a soul".  The co-operative business model is employed in all sectors; from banking and insurance to agriculture and healthcare. Several well-known companies such as Raifeissen Bank, John Lewis and Barcelona Football Club are in fact based on a co-operative model. 
However, the most valuable contribution of co-operatives is the effect they have on poverty eradication and the Millennium Development Goals in the most deprived parts of the world. Agricultural co-operatives ensure the availability of production and financial resources to their members in rural communities of Africa and Asia, contributing up to 90% of total agricultural production. Moreover, co-operatives provide training, education and information to their members and promote gender empowerment and social development.
UN Secretary-General Ban Ki-moon endorsed the International Year of Co-operatives stating "co-operatives are a reminder to the international community that it is possible to pursue both economic viability and social responsibility". He also anticipates that the co-operative model of business has great potential in creating new enterprises and generating jobs. Indeed, during the financial crisis, the number of people worldwide employed by a co-operative has exceeded 100 million. Moreover, co-operative financial institutions are the only part of the global financial sector that has increased its number of deposits and accounts. 
The International Co-operative Alliance recently published the 'Global 300' - a list of the three hundred largest co-operatives which together are worth 1.6 trillion USD, comparable with the 9th largest economy in the world. However, it is the lack of regulatory framework that prevents co-operatives from truly competing with other forms of businesses on an equal basis.
It is without doubt that co-operatives have been proven to have the capacity to be powerful players in the global marketplace. In times of great mistrust towards existing business models and financial institutions, decision makers should acknowledge the significant contributions co-operatives have made worldwide towards socio-economic development.
Tena holds a BA in Political Science and has recently finished her MA in International Development Management at the University of Westminster. She is a member of UNA Youth and is Membership Administration and Projects Intern at UNA-UK.