You are here: A sustainable future?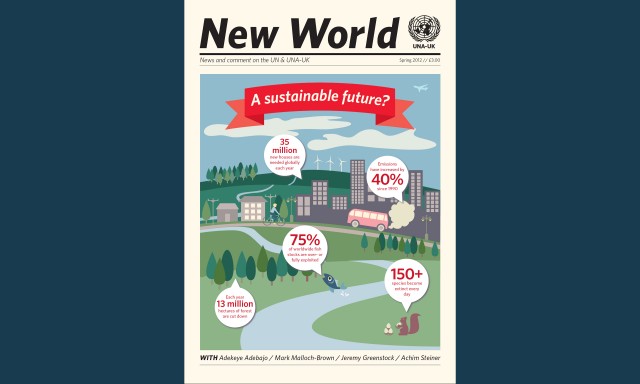 Those of us who are most concerned with the state of the world worry about the effect of the global economic crisis on poorer countries. Since the turn of the century, events have reinforced nationalistic tendencies - now that we feel poorer ourselves, what impact is this having on sustainable development?
This issue of New World examines some of the hurdles that lie ahead in the quest for a sustainable future. In our editorial and scene-setter, UNA-UK's Chairman Sir Jeremy Greenstock and Natalie Samarasinghe, call on governments and publics to resist the growing pressure to pursue narrow national agendas. Mark Malloch-Brown, a former UN Deputy Secretary-General, meanwhile, considers the impact of the eurozone crisis on multilateral institutions.