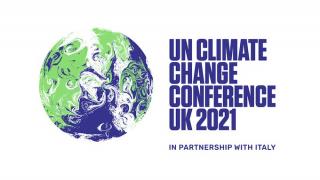 The UN climate conference is a critical moment for action to protect people and the planet from the existential threat of climate change.
In the lead-up to COP26, scheduled to take place in Glasgow from 31 October to 12 November 2021, UNA-UK has teamed up with the Climate Coalition to campaign for UK leadership on climate action. As co-hosts of the conference, the UK must lead by example to ensure a productive COP26 that sets us on a path to a safe climate for all. 
Successful climate action also depends on social inclusion - we cannot combat the climate crisis if we ignore the voices of those most affected by it. This is why UNA-UK has teamed up with Brazil-based Plataforma Cipo to call for an inclusive conference, where the voices of the most vulnerable are heard.  
Starting with our annual UN Day event (planned for 21 October this year) UNA-UK will hold a series of events and masterclasses on climate action, looking at issues from the role of big emitters to communicating transformation and lobbying for ecocide laws. 
Take action from home
The lead-up to COP26 is a vital opportunity to show our leaders that we want climate action - and that we are prepared to make changes in our own lives.
Ahead of November UNA-UK will be releasing campaigns and actions that we can all take - as individuals, communities, business, schools and more. Take a step today:
Join people from all over the world pledging to take climate action with the Count Us In Project
Read the Climate Coalition's Climate Declaration and use your voice to tell politicians that you want a cleaner, greener, fairer future at the heart of plans to rebuild a strong economy
Read more:
Read the call from 50 NGOs for the UK to lead on climate action and ensure a just transition
Learn more about COP26
Read UNA-UK's Climate 2020 report
Photo: The COP26 Logo