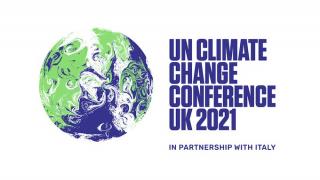 UNA-UK is delighted to be joined by Maria Fernanda Espinosa, Nisreen Elsaim, Selwin Hart and Rachel Bowen Pittman for a series of events on climate action.
Join us in the lead-up to COP26 as we look at a wide range of issues, including the role of big emitters and international organisations.
UNA-UK Conference: Breakdown or Breakthrough
Wednesday 20 October, 17:30 – 20:30
This climate-focused conference will include a keynote speech by Rachel Bowen Pittman, Executive Director of UNA-USA. Rachel will speak about the exciting initiatives UNA-USA is engaged in demanding climate action in the US, and about ways we might learn from and support these projects. This is an excellent opportunity to see examples of UNA Group advocacy and discuss practical ways we can all contribute towards climate action - both individually and collectively.
This conference is free to attend, with the option to make a donation should you wish to support UNA-UK.
Location: Virtual
Click here to register: UNA Conference                                                                                                                    
UNA-UK UN Day: Code Red for Humanity
Thursday 21 October, 17:30 – 19:00
UN Secretary-General António Guterres recently launched the report 'Our Common Agenda', identifying this year as pivotal for our people and our planet. The report outlines a path for a sustainable future, "For people, for the planet, for prosperity and for peace." 
This year's UN Day event will consider the opportunities provided by this report, with a climate-focused perspective ahead of COP26 in November. It will explore the need for just and rapid action to tackle the challenges of climate change, that extends beyond a narrow view of the climate crisis as 'environmental' to one that includes issues such as human rights, social justice and gender equality.
Speakers: 
María Fernanda Espinosa, President of 73rd Session of the UN General Assembly 
Nisreen Elsaim, chair of the UN Secretary General's youth advisory group on climate change and chair of the Sudan Youth Organization on Climate Change
Location: Virtual
Click here to register: UNA-UK UN Day - Code Red for Humanity
Lecture with Special Adviser to the UN Secretary-General on Climate Change, Mr. Selwin Hart
Friday 22 October, 15:00 – 16:15
We are delighted to invite you to a Centre for UN Studies' guest lecture, in partnership with UNA-UK. 
Mr. Selwin Hart, Special Adviser to the UN Secretary-General on Climate Change, will give a lecture on the topic: 'Act now to halt and reverse climate change: What the United Nations hopes to achieve at COP26, Glasgow'.
Speakers: Mr Selwin Hart, Mark Seddon, and UNA-UK's CEO Natalie Samarasinghe
Location: Virtual
Click here to register
Photo: The COP26 Logo