You are here: Tom Clarke: Introducing UNA-UK's new careers portal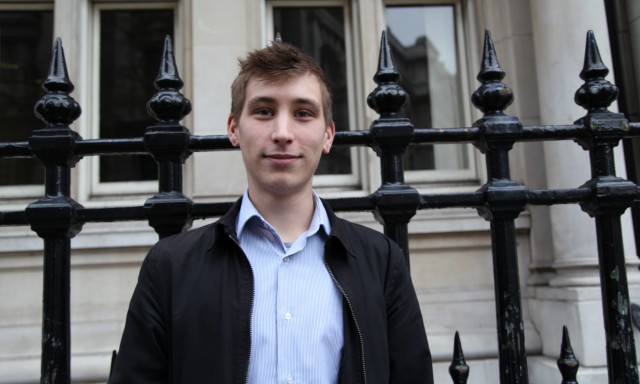 Whether you want to work in international development, humanitarian assistance, human rights or peacebuilding, a career with the UN is an opportunity to make a meaningful contribution to tackling some of the most pressing problems facing the world today.
Getting a career in the UN system is definitely worthwhile, but it's not always easy. Once you start to research a career in the UN, things can quickly get confusing – different bodies have different hiring processes, some opportunities have specific requirements and others are only open to applicants from certain countries.
UNA-UK's careers portal
This is where UNA-UK's UN careers portal comes in. The purpose of the portal is to give guidance on UN careers for a UK audience. It provides clear, concise and accessible information on the opportunities available to UK nationals, as well as staff profiles, tutorials and careers tips from UN experts. 
Routes into the UN 
As a recent UK graduate, I wanted to find out about what sort of opportunities might be available to me. If you feel ready to jump straight in, the careers portal gives a useful introduction to Inspira, the UN secretariat's online application system.
I discovered that although I'm not eligible for the popular Young Professionals Programme (the UK is not currently a participating country), the Junior Professional Officer programme (JPO) is an available option. The careers portal provides detailed information on how to become a JPO, and directs you to where you can find out more.
The careers portal doesn't stop at paid positions – there is guidance on interning at the UN secretariat in New York and over a dozen other UN organisations. And if you're looking for advice on gaining valuable experience in the field, the dedicated section on the UN Volunteer programme is a great place to start.
Multimedia content
Of course, wading through page upon page of text can be a bit of a bore. Fortunately, the careers portal hosts a range of multimedia content, with audio recordings from major UN agencies and inspirational videos, including a keynote speech given by former UN Deputy Secretary-General Lord Malloch-Brown at UNA-UK's UN Forum in 2012.
Insider tips
The best insights into job hunting and career development often come from those who have actually been there and done that. The portal contains careers tips, staff profiles and first-hand accounts from staff at all levels of the UN system.
Find out how a UN internship helped a young professional land her dream role with the UN Development Programme, or how UN Women's Chief of Finance, Procurement and Administrative Services got the job.
You can find all this and more on UNAUK's website by selecting "
UN Careers
" from the menu bar. Don't miss out on your chance to kickstart a career in the UN.
Tom Clarke is currently volunteering for UNA-UK as a Communications and Social Media Intern.