You are here: Per Heggenes on building partnerships to create a better life for children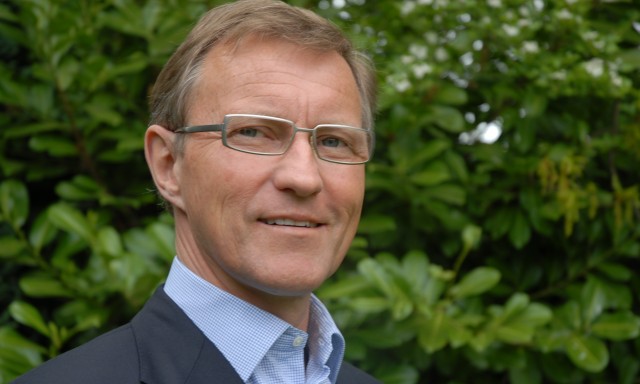 As a home furnishings company, IKEA focusses on creating a better everyday life for the many people. Ever since the IKEA Foundation was established in 2009, our goal has been in keeping with the company's goal: we are here to create a better everyday life for children in some of the world's poorest communities.
We want children everywhere to grow up with the opportunities they need in order to achieve their true potential. But we are not an aid or development agency, so to create lasting change in children's lives we build partnerships with UN bodies and well-regarded non-governmental organisations. By doing so, we can secure top experts, develop innovative approaches, influence and navigate government policy and scale-up programmes that we know are successful.
Of all the areas we work in, perhaps none is so full of opportunity – and challenges – as the programmes we fund for families living in refugee camps.
Our partnership with the UN Refugee Agency (UNHCR) provides shelter, care and education to families in refugee camps and surrounding communities. We support UNHCR's search for innovative solutions to age-old problems, such as building better refugee shelters. And we share IKEA co-workers' skills and expertise in areas including procurement and flat-packing to help UNHCR respond quickly and efficiently to emergencies.
It is a privilege for us to work withUNHCR's highly skilled staff. They are as passionate and motivated as we are about making everyday life in and around refugee camps better for the children who live there.
But we also face challenges in working together. It is hugely important that we as a foundation – and as a company – add value where we can and humbly recognise the limits of our own expertise. As the philanthropic arm of a private-sector company, we are constantly asking ourselves and our partners, "how can we achieve better results and do it more efficiently?" That can be an uncomfortable and challenging question to answer.
Building a partnership with UNHCR – one based not simply on funding but also on sharing skills and challenging each other to find better ways of working – gives us the opportunity to change millions of children's lives. And that is what is at the heart of the matter for both of our organisations: making life better for children who have been forced to flee their homes and for whom the future can look like a scary, uncertain place. We will continue to work together to brighten that future for millions of children.
Per Heggenes is the CEO of IKEA Foundation, the philanthropic arm of the Swedish home furnishings company, IKEA.
Photo: Kobe Refugee Camp, Dollo Ado, Ethiopia - A group of Somali refugee children cool off from the heat of the day in front of the prototype 'Refugee Housing Unit' shelters. The IKEA Foundation is working to create better opportunities for refugee children including funding the development of these shelters.© IKEA Foundation.