You are here: The humanitarian imperative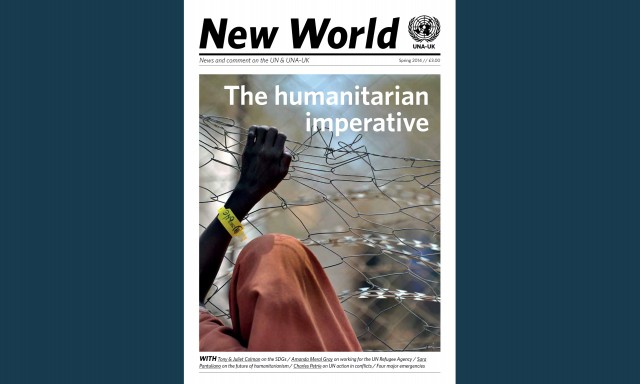 The humanitarian landscape has shifted significantly in recent months, with troubling developments in the Central African Republic, the Philippines, South Sudan and Syria.
In light of these emergencies – and the many others vying for the UN's attention – this issue of New World explores how the UN engages with conflicts and crises. Charles Petrie, Chair of the Secretary-General's Panel of Experts on the UN's actions in Sri Lanka, contributes the feature essay on the UN's role in future situations of escalating violence. Sara Pantuliano explores changes to the sector. Rebecca Johnson discusses how international humanitarian law is beginning to have an impact on nuclear disarmament debates. And Deepayan Basu Ray considers how humanitarian and development actors could better coordinate their work. Also included is an interview with H.E. Fakhraddin Gurbanov, Ambassador of Azerbaijan to the UK.