You are here: Natalie Samarasinghe, UNA-UK's Executive Director, on why charity shouldn't end at home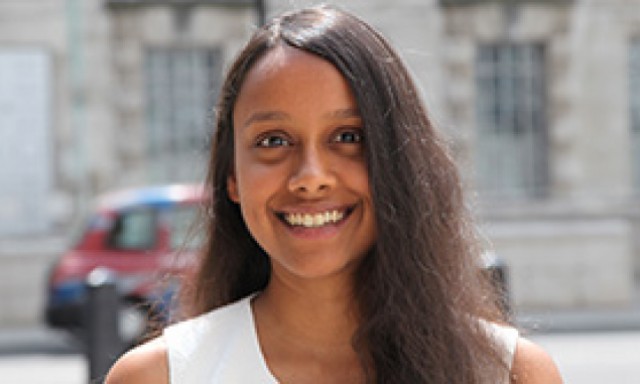 New World's contributors highlight the scale of the humanitarian challenges facing the UN. When disaster strikes, it acts to alleviate suffering even when it is overstretched or underfunded. The humanitarian imperative is ingrained in its mission and in our expectations of it.
This principle has long roots in the UK. Britain's oldest charity was founded in the 12th century and today, over 40,000 UK charities work on overseas causes. These groups have joined UNA-UK in welcoming the UK's decision to meet the 0.7 per cent aid target and initiatives such as the Foreign Secretary's campaign to prevent sexual violence in conflict. But these actions have attracted criticism too and in recent weeks, the government has been forced to defend its humanitarian projects.
After flooding caused serious damage in the UK, there were calls to divert aid money to help those affected. A petition by the tabloid Daily Mail garnered some 300,000 signatures and high-profile support. Nearly half of those polled by YouGov, meanwhile, disagreed with the government's decision to host up to 500 Syrian refugees. During my visits to local UNAs, many members expressed frustration at these reactions.
It is easy to dismiss such opinions as narrow-minded. Yet, to do so is to shy away from engaging with legitimate concerns. I have received messages from people who give generously to appeals but worry about the UK's capacity to increase aid or take in refugees. UNA-UK should listen to these concerns and, when appropriate, challenge the assumptions on which they are based.
In a 2011 Chatham House survey, the average estimate of UK aid spending was £79bn. It was £8.5bn that year. Polling across the OECD consistently shows that people believe their governments spend 10–20 per cent of gross national income on aid and that they think it should be 1–5 per cent. Only Sweden and Norway have reached one per cent. Aid from OECD countries as a whole stood at $127bn in 2012, far less than the UK spends on work and pensions, and far, far less than global military spending – a staggering $1.7trn.
Perceptions of refugee numbers are similarly skewed. When people are forced to flee their homes, they overwhelmingly go to neighbouring countries. Pakistan has the world's highest refugee population (over 1.6 million). Lebanon, Turkey, Jordan, Iraq and Egypt have taken in nearly all of Syria's 2.4 million refugees, with Lebanon alone hosting a million (its total population is 4.4 million). In the first half of last year, Uganda received more asylum claims than the UK.
As members of UNA-UK, we should strive for a more informed debate on these issues. Internally, we should recognise that numbers aren't everything. Yes, we believe the UK should be a leading aid contributor and we hope it will join the UN's Syria resettlement scheme. But we should also encourage it to promote aid effectiveness and to champion the principle of providing asylum.
And we should seek to change the language of humanitarianism from charity to responsibility. In the UK, people have been calling for long-term investment in flood defences and response capacity. This approach should be applied internationally. Aid should not be seen as a donation that we can drop when we're feeling squeezed. Stable countries contribute to the global economy and are less prone to violence and terrorism. Humanitarian assistance is an investment in our future, essential to building a secure and prosperous world for us all.
We'll be tackling these issues and more at our UN Forum on 28 June 2014. I hope you'll take part and give us your views. As ever, comments and questions to samarasinghe@una.org.uk or @Natalie_UNA.