You are here: Richard Nelmes rounds up UNA-UK's initiatives to celebrate the UN in its 70th year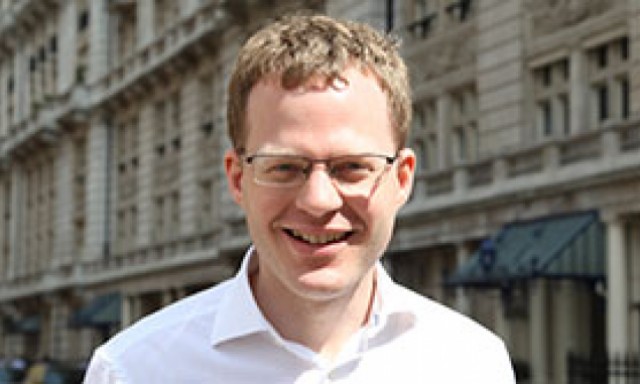 UNA-UK and the UN have always enjoyed strong support from instinctive multilateralists. Our goal this year – on the occasion of the UN's 70th anniversary – was to reach a new audience of people who recognise the global nature of the world's problems but perhaps doubt our ability to solve them.
The response from the public was enthusiastic; tickets to events like the one we held at the Guildhall in London sold out quickly, and local activities, such as UNA-UK's 'It's our UN' campaign, saw strong take-up. We have worked with universities, media, the diplomatic community and our own supporters and local UNAs on various projects to involve people in the work of the UN. 
Partnering with the School of Oriental and African Studies, we hosted a two-day debate on the UN and the global South, for students and the general public, while the French embassy generously hosted a diplomats' reception for us to mark UN Day.
UNA branches helped us turn the world UN blue, lighting up prominent landmarks in London, Edinburgh and Belfast with the UN's distinctive colour. UNA-UK staff and members also appeared on radio stations and in local newspapers up and down the country.
Everyone from secondary school students to City traders have had the chance to respond to the challenge we made in the previous special issue of New World: support the United Nations.
There is, however, much more to do. The UN is only as strong as we make it and the need for individuals to pressure government to invest in this vital institution has never been more urgent.
Next year sees 70 years since the first Security Council and General Assembly meetings, and you can bet we'll be using these to push for even greater action by the UK on the international stage.
To find out what we've been doing to celebrate the UN, go to www.una.org.uk/UN70-celebrate.