You are here: David Nussbaum calls on Britain to lead the world on climate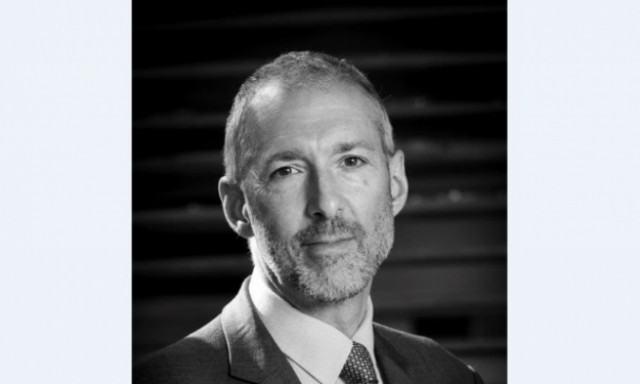 In 2008 the Climate Change Act, introduced with cross-party support by then Secretary of State for Energy and Climate Change Ed Miliband, put the UK in a position of leadership in the fight against climate change. By establishing a legal obligation for the UK to cut its carbon emissions by 80 per cent against a 1990 baseline by 2050, it raised the bar internationally and provided a basis for a raft of domestic policies designed to create a low-carbon economy.
Perhaps most importantly, it provided businesses and civil society with long-term clarity about the national direction of travel – away from fossil fuels and towards green technologies, energy efficiency and more effective management of the natural resources that help reduce climate change and mitigate its effects.
Around the world, countries including Mexico, Finland and Denmark followed the UK's lead by introducing their own laws to hold down emissions. Following the adoption of the UN Sustainable Development Goals in New York in September – which included a goal on climate action – there is now global agreement that we need to protect our environment to make social and economic progress possible.
But as the international community speeds towards a greener future, the picture here in the UK is becoming more opaque. Ahead of this year's general election, Prime Minister David Cameron publicly committed to retain the Act and play a leading role at the international level in tackling climate change. However, after six months in office, Government Ministers have watered down or scrapped numerous green policies.
These range from cancelling support for solar power and tax exemptions for low-carbon vehicles to abandoning Zero Carbon Homes standards. Protection for the natural environment has taken a back seat in the push for fracking, exploration for North Sea oil and unprecedented subsidies for nuclear power. This hardly adds up to a plan for a resilient, low cost, clean energy future.
As we approach the UN climate conference in Paris, now is the time for the Prime Minister to rediscover his zeal for a greener conservatism. A recent boost in the UK's financial commitment to mitigate climate change and help developing countries to adapt to its impacts was a step in the right direction. But more is needed to make domestic policy tally with the more positive pledges delivered on international stages.
What should Ministers do?
First, they should signal decisively that the age of dirty energy is over and announce the date by which the unabated use of coal will be phased out in the UK. Doing this by 2023 would make sense, not least because – as WWF has pointed out – it would help give us a fighting chance of staying within the provisions of the Climate Change Act.
They should launch a national push to make millions of homes and businesses energy efficient and incentivise a smarter energy system. This would be good for the environment, reduce pressure on the national grid and save bill-payers money.
They should end their baffling hostility towards backing the clean-tech industries of the future, and establish a solid platform for investment in solar, wind and energy efficiency – and boost research into renewables, energy storage and low carbon transport.
British Parliamentarians also have a key role to play in holding the Government to account and ensuring that the environment is no longer an afterthought but a mainstream priority at all levels of decision-making. For starters, the sound management of our natural capital – our forests, oceans and other habitats – should become the bedrock of domestic economic policy. This will require a particular change of heart in the Treasury, which for decades has been a bastion of venerable and old-fashioned economic thinking. Instead of blocking innovative ideas designed to protect and enhance the natural environment upon which all of us depend, Treasury mandarins and Ministers should assess the impact of every policy, from infrastructure to tax, to account for their true costs to people and the planet.
For too long, governments around the world have been chasing economic growth at any cost, and the world is now paying the price – not just in terms of climate change, but in growing inequality, damaging pollution and the loss of more than half of wildlife populations in the last past 40 years.
Britain's reputation as a world leader on climate has taken a beating, but not a fatal one. Putting his own house in order before Paris is a chance for the Prime Minister to put Britain back in the lead again.
David Nussbaum is CEO of WWF-UK