You are here: Climate change: over to you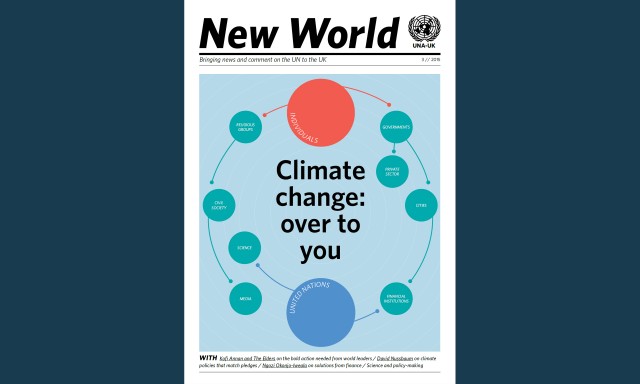 In the latest issue of New World, we explore the myriad solutions that will be required to tackle climate change, and set out why all of us will need to play our part.
As Christiana Figueres, Executive Secretary of the UN Framework Convention on Climate Change, put it: "What we truly need is to create a 'surround sound' where, no matter what sector you turn to, there is a signal saying, 'Folks, we are moving toward a low-carbon economy'". Our main feature seeks to illustrate just some of the ways in which the different sectors of society are already starting to do just that.