You are here: Feature: Part of the solution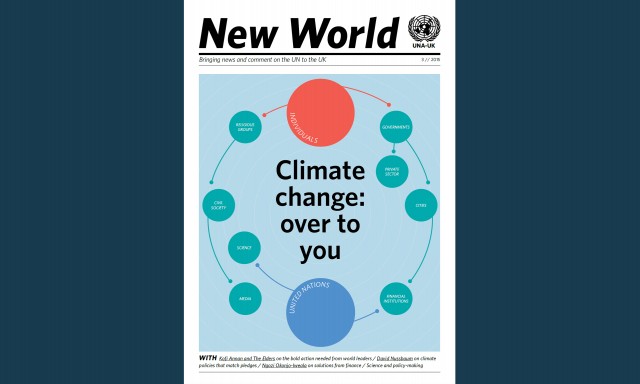 This issue of New World may be an unusual one. It does not seek to contest, challenge or even scrutinise its central theme. In fact, it's one of the few subjects in global governance where there is a near-unified acknowledgment of the problem in front of us.
Decades of scientific research has led to the ever-growing consensus that man-made climate change is the greatest challenge we have ever faced. But actually solving it can feel as insurmountable now as at any point over the last few decades...
Click on the image below to explore the various ways that different sectors of society are tackling climate change.