You are here: Rhona Scullion on the disproportionate impact of climate change on women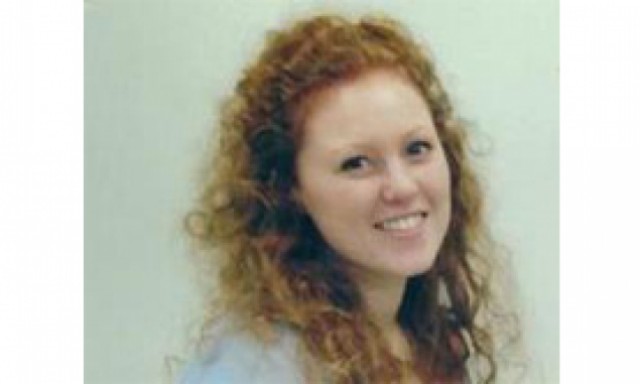 In December this year the UN Framework Convention on Climate Change will take place in Paris. Amid the various topics of discussion is the relationship between climate change and gender. Despite the lack of public knowledge on the issue, the facts are clear; natural disasters and extreme weather events kill more women than men.
For example, in the 1991 cyclone in Bangladesh, 90 per cent of those killed were women. When investigating this issue in 2009 the UN Population Fund reported that the reasons women are more vulnerable to climate change were, "partly because in many countries they make up the larger share of the agricultural work force and partly because they tend to have access to fewer income-earning opportunities."
Studies have shown that women and children are 14 times more likely to die in a natural disaster than men. While this often focuses on countries where existing gender inequality is high, even in more developed countries a discrepancy exists. In the United States after Hurricane Katrina, African-American women and their children – the poorest demographic in the area – were the ones most likely to be trapped under the ensuing wreckage. Equally, in France during the 2003 heatwave the majority of those who died were elderly women.
Following a study of 141 countries in 2007, the London School of Economics found that differences in death rates between genders during natural disasters were directly linked to the economic and social rights of women. So why is this?
Firstly, women comprise 70 per cent of the world's poor making them more reliant on the land and natural resources for their livelihood. They often have lower wages and less access to other means of generating income, so drought, famine or flooding can spell disaster for them.  Also, in times of shortage women often prioritise their families' needs first and do without.
Secondly, the existing inequality in the social structures of communities most affected by climate change mean that women are poorly equipped to deal with natural disasters. Limited access to education means they are unaware of vital information regarding weather alerts. The lack of private, clean toilets or access to sanitation also hinders women and girls and leaves them more open to violence and harassment. Women are also less likely to be taught survival skills such as swimming, leaving them vulnerable to the impact of flooding, as was the case during the Asian tsunami of 2005.
Not only are women more vulnerable when natural disasters hit, they are also disadvantaged by the consequences. For example, in the aftermath of Typhoon Koppu, which hit the Phillipines in October 2015, pregnant women were giving birth in evacuation centres. Rising flood waters meant medical personnel and sterile equipment were scarce and the risk of contracting water-borne diseases was greatly increased. It has also been shown that women are more likely to be victims of sexual or domestic violence in the unregulated atmosphere following a natural disaster – even avoiding crowded evacuation centres and shelters as a result, placing them in greater danger.  
If climate change means an increase in extreme weather events such as these, this problem must be solved. Tackling it requires an awareness of the connection between gender and the climate. If governments and policy makers understand how the two issues intersect they can formulate effective remedies. The upcoming conference in Paris has been called "our last hope" by the incoming director of the International Energy Agency, Faith Birol, but it's not clear how successful the talks will be, particularly in relation to gender. Yet Christiana Figueres, the indomitable UN climate chief, is firmly committed to instigating effective change and has pledged to put women at the forefront of the discussions in Paris. She has said that women "stand at the front lines in the battle against climate change" and are "in a unique position to recognise some of the opportunities that climate change provides". One can only hope she succeeds.
Rhona Scullion is a freelance journalist interested in women's rights and is currently studying the Graduate Diploma in Law at Nottingham Law School