You are here: Hayley Richardson on the UN's frontline climate work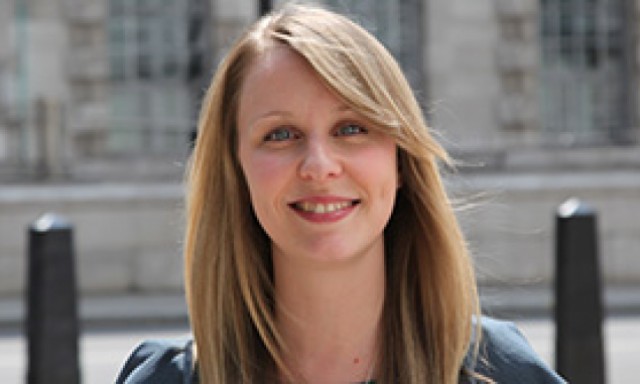 Climate change is the greatest test we face today. Yes, this statement is also one of the greatest clichés of our time, but that doesn't make it any less true.
New World readers will be well versed in the dangers we're lurching towards – the loss of sea ice in the Arctic, disrupted monsoons in Asia, disappearing rainforest in the Americas and an increasingly toxic atmosphere just about everywhere.
As the only truly global organisation, the United Nations plays a central role in combatting climate change. The UN Framework Convention on Climate Change (UNFCCC) – meeting in Paris for climactic treaty talks at the time of publication – is the most prominent of its initiatives, though not always for the right reasons (see our talking points debate).
However, there is much more to the UN system's climate work than this. Over 40 specialised agencies, funds, programmes and bodies are engaged in a range of frontline efforts to reduce greenhouse gas emissions and help communities adapt. For example:
Sustainable Energy for All: with 1.3 billion people lacking access to electricity, and mindful that energy demands from developing countries are expected to surge in coming decades, Secretary-General Ban Ki-moon launched this initiative in 2011. It sets out to provide universal access to modern energy services and to double energy efficiency and renewable energy rates.
Reducing Emissions from Deforestation and Forest Degradation (REDD+): a collaborative UN programme, REDD+ offers financial incentives for countries to tackle deforestation, mitigate emissions and sustainably manage their resources. These strategies also aim to provide social and economic benefits for affected populations. Established under the UNFCCC, REDD+ may form part of the outcome in Paris.
WIPO GREEN: working with a range of other UN agencies, the World Intellectual Property Organization provides an online marketplace for the dissemination of over 1,000 innovative 'green' technologies.
Hyogo Framework for Action: when natural disasters have struck, countless countries have benefitted from the Hyogo Framework for Action. Adopted at the World Conference for Disaster Reduction in 2005, the Framework provides a common system for rapid response, and practical advice for achieving disaster resilience.
Intergovernmental Oceanographic Commission: overseen by the UN Educational, Scientific and Cultural Organization, the Commission coordinates ocean observation worldwide, providing evidence of climate change through rising water temperatures and acidification levels. 
The stark comparison between the UN's stalled climate diplomacy and its essential daily work can be seen as emblematic of attitudes towards the Organization as a whole. Too often we pass judgment on the UN's success or failure based on the outcomes of its latest 'talking shop', criticising it for the actions of member states while overlooking the vital good it does around the world, every day.
It's right that we should focus our attention on the climate talks in Paris. Over 20 years' worth of time, money, research and (arguably not enough) political will have been invested in them. But, as I hope this issue shows, a global treaty is just one element amongst a wide spectrum of necessary solutions (see our feature article). And to succeed, all sectors of society must be involved. We could do worse than following the UN's lead.
Hayley Richardson is Policy & Advocacy Manager at UNA-UK and Editor of New World magazine.