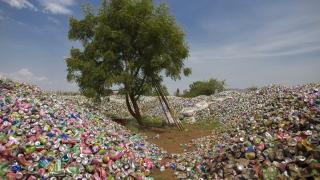 COP26 should adopt an action plan with specific goals for the next five years, and major milestones for 2030. Like the Sustainable Development Goals, these should be universally applicable but with common but differentiated responsibilities, leaving no one behind. There should be specific targets for governments, cities, businesses and civil society.
Governments sign up to promises, but seldom deliver. COP26 should create a mechanism to document each government's agreed commitments, and then report regularly on their progress, or lack of progress, creating moral pressure to meet their obligations.
Previous COPs have failed to advance because the consensus rule allows any country to hold everyone hostage to protect national interests at the expense of the common good. The COP should finally adopt rules of procedure with some formula for majority voting balancing multiple criteria to ensure just decisions in the common interest.
The UNFCCC should be given a legislative function to negotiate and adopt substantive measures for climate change mitigation and adaptation. The urgency of the climate crisis means that free riders and those that wilfully deny the reality of climate change to defend short-term vested interests should no longer escape from any recourse or sanction under international law.
The COP should create a mechanism to determine loss and damages from extreme events associated with climate change and to assign liability to states and corporate entities, including shared responsibility for collective impacts, in accordance with scientifically documented historical and present emissions of greenhouse gases since climate change became common knowledge.
Arthur Lyon Dahl is President of the International Environment Forum, a Bahá'í- inspired professional organisation for environment and sustainability, and a former senior official at UN Environment Programme.
Photo: Waste management, South Sudan. Cedit: UNEP/Flickr